Kellie-Jay Keen links brutal attack on gay youth to trans people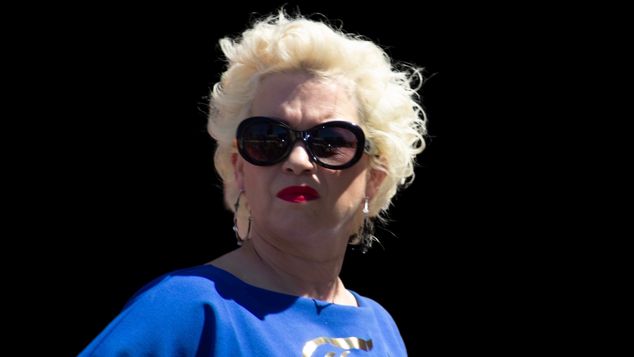 Anti-transgender campaigner Kellie-Jay Keen has blamed a brutal attack on a teenage student in Ireland on the queer community's solidarity with people who are transgender.
Warning: This story has details of comments which might be distressing to some readers. For 24-hour crisis support and suicide prevention call Lifeline on 13 11 14. For Australia-wide LGBTQI peer support call QLife on 1800 184 527 or webchat.
Disturbing footage surfaced last week of a 14-year-old boy being violently assaulted by other school children. His family have spoken out about the incident and claimed that the attack was due to his sexuality.
The Garda (Irish Police) have arrested five youths over the incident, but they were released without charge and referred to a juvenile diversion program.
Irish Prime Minister Leo Varadkar said the incident is one that everyone would condemn universally.
Keen, who describes herself as a women's rights campaigner, took to Twitter and said the attack was part of a backlash against all queer people because of their support for transgender people.
"Now that the T attached itself to LGB and forced itself down everyone's throats, the LGB are going to be included in the backlash," she said.
"Everyone has a duty to sever the links between the LGB and the T. Homophobia wasn't over but it was ending…"
In a separate comment Keen said "The backlash will not spare those that saw this coming and tried to save the LGB kids. We will stand with you, always."
Keen also called for those committing the assault to be reported and punished and said she hoped the boy involved was okay.
Her comment saw a wave of people responding on the social media platform suggesting that she was obsessed with blaming transgender people for everything.
The video of the boy being assaulted saw him being repetitively kicked and punched by the group of attackers. The video of the assault has been viewed more than 5 million times, leading to calls for the government to have greater powers to remove footage of violent crimes from the internet.
Last week Kellie-Jay Keen faced a temporary ban from YouTube and saw some of her content removed from the platform. The ban was due to her breaking the platforms rules on promoting hate speech.
A spokesperson for YouTube has commented on the ban saying they will not tolerate content that promotes violence or hatred against individuals or groups based on protected attributes.
It's the second strike for Keen's channel which means she's banned from doing live-streams and uploading new content for two weeks. A third strike would see her permanently banned from the platform.
The activist has built up a massive following through her YouTube videos and live streams, which has led to her undertaking tours of the USA and Australia. She appears online under the moniker Posie Parker.
Keen has responded to the ban telling UK outlet Pink News that she would never attempt to shut down other people from putting out their content.
OIP Staff
---

You can support our work by subscribing to our Patreon
or contributing to our GoFundMe campaign.