Kelly Pilgrim-Byrne puts her hand up for Gosnells council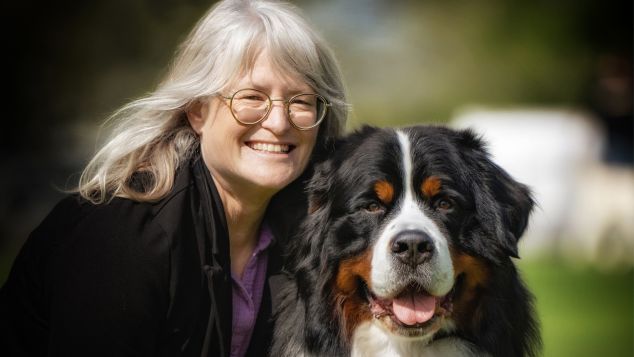 Kelly Pilgrim-Byrne is a well-known identity in Perth's LGBTIQA+ community who for decades has been at the forefront of campaigns to equalise the age of consent, allow same-sex couples parental rights and the long fight for marriage equality. She's also a successful photographer, business owner and mother.
She's running for council in the City of Gosnells where's there's always a long list of candidates. Kelly shared with OUTinPerth what she hopes to achieve if successful at the upcoming local government elections.
What made you want to run for council, is it something you've been thinking about for a long time?
I have thought about it in previous years but was never in a position to dedicate the required time and energy to the role.
For people who haven't met you before, how would you describe yourself?
I'm an optimist, I think people are inherently good and I have a lot of energy! Just ask my family 😉
Some say local government is about roads, rates, and rubbish bins. Where do you see the boundaries of responsibility?
The boundaries are fairly well defined in the three tiers of government, and yes local government is about roads, rates, and rubbish, but at the heart of good local government is the creation of opportunities for community to come together and feel safe and connected.
What would be on the big issues on your agenda if elected?
Overall I think the Gosnells Council is doing a good job. The Council seems to be a cohesive and harmonious team and I've been impressed with the new infrastructure, and the huge program of events for people of all ages. My priorities revolve around youth engagement, arts and culture, small business, and the environment.
What have you heard from electors as you've been door knocking and pounding the pavement?
From what I've heard so far residents are mostly happy with where they live, and almost everyone has spoken about community spirit in their area, although I have heard recurring concerns around Council tree trimming and hoon driving in certain pockets.
There have also been concerns about ensuring the protection of natural environments, rural and special zones within the City of Gosnells when considering future development.
You've been a political activist for decades and probably been to more protests than most people, how would you describe your political journey to date?
Great question! I truly believe in bringing people with you to achieve social change – as people, we often have more in common than our differences. This is how I've approached all of my activism over the last 30 years or so.
When I believe that something is the right thing to advocate for, I'm committed, rational and tenacious. I have always tried to understand an issue from different perspectives and then act with integrity to find a solution, but I do have a strong sense of justice so I'm also not afraid to stand up and be counted for change where required.
Who are your leadership idols, who has inspired you in the past?
As a full time photographer who often photographs events and speakers, I am inspired by ordinary people doing extraordinary things. Of course, there are historical figures who paved the way for all of us with their unbelievable bravery, but to see an average person step up and become a leader in their community is so inspiring.
There are so many examples of people I've met and heard their stories, and I am touched and amazed by their courage. That to me is leadership, to be the light in the darkness for people to follow.
Gosnells is a very diverse community, as a councilor how will you reach out to other parts of the community that you're maybe not so connected to?
Essentially, I'll be as available as I possibly can be – be that on social media, email, in person, or on the phone. Word of mouth is something that shouldn't be underestimated either. I'll attend community events on a regular basis and make sure I have my listening ears on!
But to do so, I need help to be elected – there are 22 strong candidates and a handful of positions available so I would ask that people in the Gosnells electorate vote in these elections, and if what I've said resonates with you, please place a 1 next to my name.
Western Australia's local government elections will take place on Saturday 21st October. Follow Kelly's campaign on Facebook.
Details of how to vote
Most local governments elections in WA will be conducted as postal elections. All enrolled electors will be mailed an election package (ballots) in the post. These should be filled out, signed and returned by reply-paid post (or hand delivered to the local government office) by 6pm Saturday 21 October.
There are however eight jurisdictions which run in-person voting. These are Broome, Cambridge, Cocos (Keeling) Islands, Cranbrook, Derby / West Kimberly, East Pilbara, Menzies, and Serpentine Jarradale.
Graeme Watson 
---

You can support our work by subscribing to our Patreon
or contributing to our GoFundMe campaign.