Kevin Andrews prepared to contest Turnbull for Liberal leadership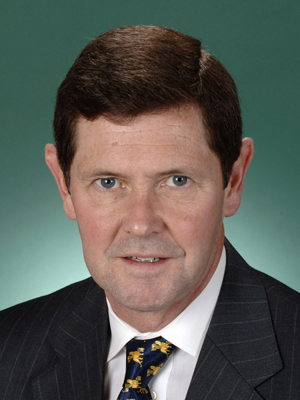 Long-standing conservative Liberal MP Kevin Andrews has said he is prepared to submit a leadership challenge to Prime Minister Malcolm Turnbull under the right circumstances.
The member for Menzies supported then Prime Minister Tony Abbott last year when Turnbull contested for the Liberal leadership, going head to head with Julie Bishop for the position of Deputy Leader, losing with 30 votes to Bishop's 70.
Andrews has already faced-off against Turnbull once before, taking aim at the leadership in 2009 due to tensions over an emissions trading scheme.
The Manningham Leader reports that Andrews said he would only challenge for leadership of his party should the circumstances arise, as they did when he challenged Bishop and Turnbull.
"I made that decision sort of spur of the moment because it just came up, so I thought there should be a contest, people should be able to decide who they want," Andrews said.
"It has never been my burning ambition to be the leader of the party, but if circumstances arose which they did in both of those instances where I thought there should be a change or a contest, I am prepared to do it."
Having served in the Federal Parliament since 1991, Andrews said he sees himself as an intellectual leader of the conservative wing of the Liberal Party. During his 25 years in Canberra, Andrews has served many roles, including Minister for Aging under John Howard and Social Services under Abbott, before being re-positioned to Defence and eventually relegated to the backbench by Turnbull.
Andrews said he was disappointed when he lost the Social Services portfolio after Turnbull's ascension to the leadership.
"The (portfolio) I always wanted was, the name's changed, but it was called social services when I had it," Andrews said.
"I suppose what motivated me to get into politics in terms of issues was around family-related issues, welfare, taxations for families, all of those sorts of things."

During his time as Social Services Minister, Andrews launched the Stronger Relationships Counselling program trial which commissioned 100,000 marriage counselling vouchers for Australian couples.
The program was scrapped under Scott Morrison's handling of the Social Services portfolio, as 90% of the 100,000 vouchers remained unclaimed and only one-third of registered couples sought services.
Andrews' counselling program offered counselling to same-sex couples, but he has made his opposition to marriage equality known during his time in the public sphere.
Andrews told the Manningham Leader that he would ignore the results of a marriage plebiscite, choosing to vote against legislation that would enact equal marriage rights.
"In the end, a plebiscite is an indication of what people think, but for me this would be one of those matters of conscience," he said.
Andrews was due to speak last year at the World Congress of Families. Andrews later pulled out of his speaking appointment along with Liberal colleagues Senators Cory Bernardi and Eric Abetz upon learning the event would be hosted by controversial far-right group Catch the Fire Ministries, known for their support of Russia's 'gay propaganda' laws and opposition to LGBTIQ rights.
Andrews said The Greens and the left had shut down debate on issues that concerned conservatives, but acknowledged that Catch the Fire Ministries' message was beyond his realm of acceptability.
"Equally, I cannot support intolerance from other quarters. As I have been informed today that the event is now to be hosted by Catch the Fire, I have decided not to attend."
Andrews will celebrate his 25th anniversary in Parliament on 11 May this year.
OIP Staff
---
Sources