Dr Kevin Donnelly says LGBTI activists want to ban 'Romeo and Juliet'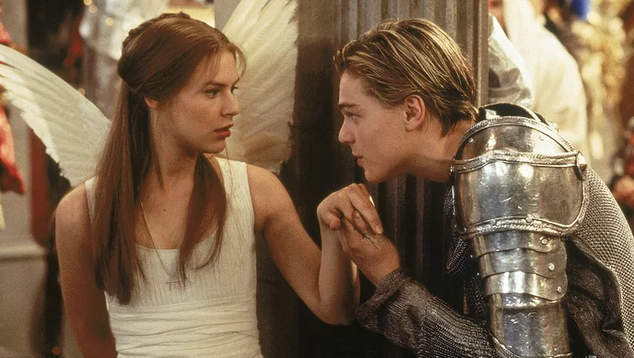 Education expert Dr Kevin Donnelly says LGBTI activists will want to ban Shakespeare's Romeo and Juliet from being taught in schools because it promotes heteronormativity.
"Even in primary schools now we're being told that because of the L G B T Q I..plus push, and it gets bigger every week, we can't teach for example Romeo and Juliet because it privileges heteronormativity, apparently because the happy ending, not so happy in the case, is about love between a boy and a girl." Donnelly told Sky News Credlin program earlier this week.
Donnelly went on to list Thomas the Tank Engine and Little Black Sambo as other books that activists want to ban from being read.

"Little Black Sambo, my favourite, my children's favourite, is no good because it's view of people of colour. So what we're having here is identity politics on steroids as I see it, and it's really destroying what is most valuable in literature and making it impossible for teachers to do a good job."
The Senior Research Fellow from the Australian Catholic University was responding to a report from Queensland academics Dr Kelli McGraw and Dr Lisa van Leent who published a report called Queering Senior English. Their report analysed 21 texts used in the secondary  English curriculum and found only two had any representation of diversity in sexuality or gender.
The two texts which did have an element of diversity were F. Scott Fitzgerald's The Great Gatsby where the character Nick has some homosexual leanings, and Shakespeare's Twelfth Night, where Viola disguises herself as a man.
The authors of the report say it is important that LGBTIQ+ youth see themselves represented within the texts they study at school.  The authors note the website The Rainbow Owl has some examples of books that do feature LGBTIQ+ themes and characters.
The suggestion that students be exposed to LGBTIQ+ characters within their studies has drawn a fierce reaction from conservative voices. Steve Dickson, One Nation's Queensland leader, responded by saying students should spend more time learning about Australia's political system and subjects that will actually affect their lives.
Lyle Shelton, national spokesperson for The Australian Conservatives, said the suggestion that students should read about the experiences of LGBTIQ people was another example of how Australians had been lied during the marriage postal survey debate.
"Same sex marriage activists said there would be no consequences and that the issue was only about the love of two people. Clearly that was a lie," he said.
"In good faith, Australians voted yes but did not bank on their kids being inducted into radical LGBTIQ concepts through book quotas in the English syllabus,"
Shelton called on Prime Minister Scott Morrison to act saying parental permission should be given before students read a book that has gay, lesbian or transgender characters or themes.
"The Liberal and National parties need to fix the mess they created by capitulating to the demands of radical rainbow activists who want to indoctrinate our children," Shelton said.
When Sky News shared the clip of Donnelly claiming that Romeo and Juliet would be banned in the future, several people responded noting that the Baz Luhrmann's film version had just introduced them to the knowledge that actor Leonardo Di Caprio was exceptionally good looking.
Last year Scotland became the first country to include LGBTI examples across all of its education curriculum.
OIP Staff
---