Kirby Burgess returns as a good girl in 'Dirty Dancing'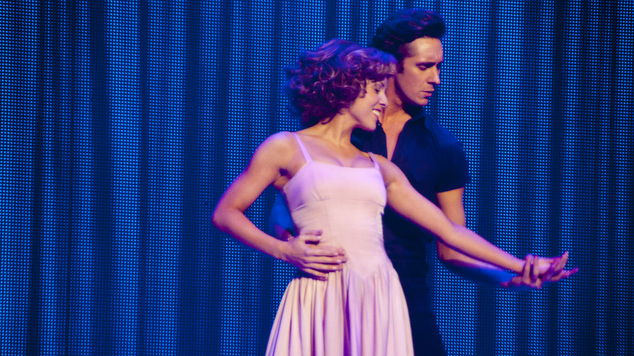 Kirby Burgess is back in Perth playing the leading role of Frances 'Baby' Houseman in 'Dirty Dancing' which opens tonight at Crown.
There are some iconic moments in the film that are well known with audiences who have watched the movie hundreds of times. It's all about the big lift in the final dance number, and everyone will be waiting for Kurt Phelen's character Johnny Castle to deliver the line "Nobody puts Baby in a corner" – which is sure to be a 'to be or not not be' moment. For Burgess she gets to say the hilarious line, "I carried a watermelon".
"The funny thing is, if people don't know the movie, they don't really understand the watermelon part, even when they see it the show – they think 'I don't know why that's so famous.'" Burgess laughed when we asked her about the famous line.
"I love it. It's the most iconic moment for someone to be completely out of their comfort zone but trying really hard to be just casual. I love the way Baby gets a reaction, because she so embarrasses herself and she says it so innocently, it just comes out of he mouth." Burgess said, "She not lying, that's what she did, it suits her character to a tee, she'll say it how it is."
Another challenge for Burgess's role is playing a character who is learning to dance. Burgess notes that playing someone who can;t dance is one thing, playing someone who is trying really hard to nail it is more challenging.
"I don't have to dance badly in this show, I have to dance like a beginner and that's really challenging. She's genuinely trying to do what some is teaching her but she doesn't have the skills to do it. It's a really fine line, and it's quite hard. It's easy to be a bad dancer, just do everything really silly, but its hard to find those little moments where you think 'she can kinda dance'.
"When I first got this role I thought, 'This show is going to be a breeze, I don't sing, I don;t have to dance well until the end' I didn't realise that I only get one scene off in the whole show, so I literary have two minutes to sit down.
"It is so physically demanding because you're going against every natural instinct in you body. I've never been so physically injured by a show in my life because of that." Burgess said.
Last year the actress stole the show when she played bad girl Rizzo in 'Grease' and now she's taking on another very well known character from a much loved film.
Burgess said she considers herself lucky to have been given the opportunity to play both characters.
"They're both strong women, but in different way. They're both such lovable women women but in completely different ways. I'm interested in seeing how Perth perceives me in being so much more of the good girl, I know they love me being the bad girl, and I'd say being the bad girl comes much more naturally to me."
Burgess shared that her approach for taking on a well known role is not too look at the well known film version.
"It is hard to play a role that's been done so well before you." Burgess pauses and considers her answer, "You have to find the line between, respect what was done before you – there's a reason why it worked so well – but then you also have to make it your own."
"I made a really conscious effort not to watch the movie. I haven't actually haven't seen 'Grease' or 'Dirty Dancing' for five or six years. I didn't watch it before the audition because I wanted to portray my memory of those characters not recreate the actual scene."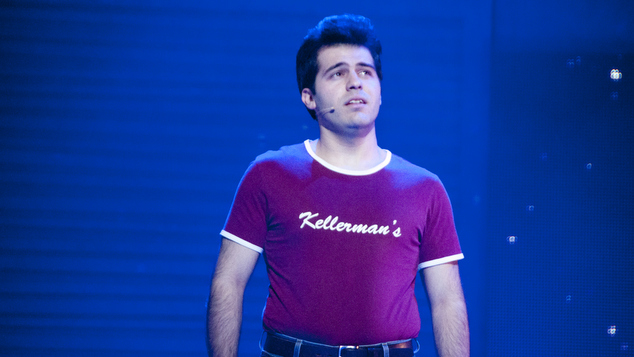 For Mark Vincent who plays Billy Kostecki. The classically trained singer is expanding his horizons by signing up for the musical. Unline Burgess he's watched the movie many times.
"I work-shopped the role for at least six months, doing it over and over again, studying all the lines, learning the songs and learning everything about the show. I watched the movie at least twenty times!" Vincent shared.
"I wasn't even born when the movie came out." Vincent declares, "But I've watched that watermelon scene about forty times, and now that I've performed it so many times too it comes really naturally, like eating breakfast. As soon as I walk on stage with those watermelons people start laughing and clapping."
Vincent shares that at first he found it challenging of doing eight shows a week.
'At the beginning it took it's toll, I wasn't used to it, being my first theatre show." Vincent said. The singer shared that he really appreciated all the help his fellow cast members having given him in and says after ten months on the road the cast and crew are one big supportive family.
'Dirty Dancing' opens tonight at the Crown Theatre and runs until September 6th.