Kristen Stewart and Laura Dern bring 'J.T Leroy' to the big screen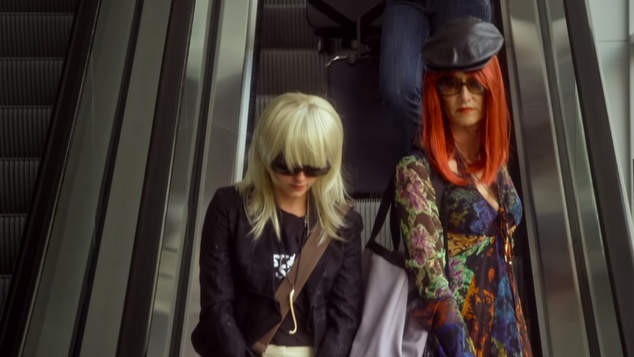 Kristen Stewart and Laura Dern star in the new move J.T LeRoy, which documents the literary scandal of a cult author who turned out to be a work of fiction.
In the late 1990's J. T. LeRoy's book Sarah was a best seller around, it told the story of a woman who was a truck stop sex worker and her teenage son. Desperate for his mother's love he followers her into her world of sex and drugs working as an underage crossdressing sex worker.
Soon afterwards LeRoy's second book The Heart is Above All Things Deceitful  was released. It was made up of ten short stories that formed a novella focussing on the young life of Jeremiah who is snatched from his foster parents by his birth mother, who drags him into a world of abuse.
The author said that both books drew from his personal experiences, alongside the novels LeRoy also wrote for many leading literary and culture magazines.
At first the author was reclusive, saying that writing was part of his recovery therapy, but in the early 2000's he began to make public appearances, usually appearing with a blonde wig, dark sunglasses and hats.
In 2005 a journalist at New York magazine wrote an article exposing J.T LeRoy as a fake person, asserting that the books were in fact written by another writer Laura Albert – who often accompanied LeRoy. A few month later it was revealed that Albert's sister in-law Susanah Knoop was the person who had posed as J.T. LeRoy.
Now the story will be told from the perspective of Susannah Knoop, based on a previously published a memoir about the six years she spent pretending to be LeRoy.  Twilight star Kristen Stewart plays Knoop, while Laura Dern plays Laura Albert.
Check out the film's trailer. 
OIP Staff
---