Labor vows to outlaw gay conversion therapy if elected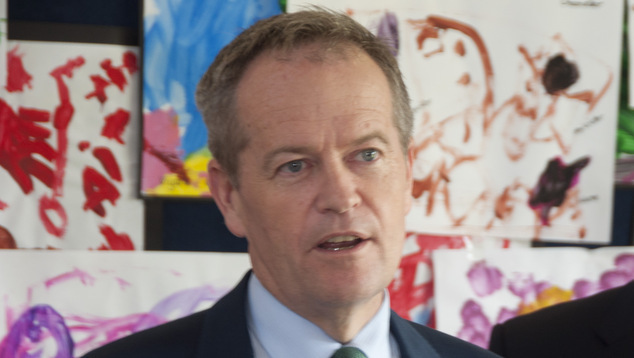 Opposition leader Bill Shorten is set to announce plans to outlaw gay conversion therapy if Labor are elected to government.
A media release from a trio of Labor MP's; Mark Dreyfus, Louise Pratt and Catherine King, announced the policy.
"We will work with survivors and advocates on a range of strategies to end this insidious practice, including a nationwide ban.
"Practitioners of CT insist that LGBTIQ people can be "cured". There is no valid scientific evidence to support this and the practice has been widely condemned by health professionals and by the Australian Medical Association.
"The techniques used by various CT practitioners include inflicting physical pain and emotional distress to coerce people into 'changing'." the MPs stated.
The announcement has been welcomed by survivor groups and Equality Australia who say the practices that fall under the banner of so-called 'conversion therapy' are ineffective and harmful.
Speaking on behalf of the Brave Network, a support and advocacy group for LGBTIQ people of faith, Nathan Despott said "too many LGBTQ Australians from conservative faith communities continue to be told they are 'broken' and need healing. The 'conversion movement' is fuelled by an unregulated counselling industry, sloppy definitions of 'pastoral care', and a culture of shame and secrecy."
Advocates and survivors have been recommending a multi-faceted response to the issue that includes regulatory and legal responses, greater support for survivors, and efforts to raise public awareness of the issue and refute the messages behind the conversion therapy movement.
Anna Brown, CEO of Equality Australia and co-author of the landmark Preventing Harm, Promoting Justice report released in 2018, said it was great to see the ALP taking a leadership role on the issue.
"It's fantastic to see Federal Labor commit to playing a leadership role in tackling the lasting harm caused by these insidious practices in faith communities across the nation. We are pleased to see that their response incorporates the key recommendations in our report, and in particular the need to specifically prohibit these damaging practices.
"There is a role for both the federal and state governments to play in developing legislation, policies and programs to end the harm caused by anti-LGBT conversion therapy." Brown said.
Conversion therapy survivor and advocate Chris Csabs said the announcement was extremely encouraging.
"Labor's commitment to a strategy to combat LGBTQ conversion practices is fantastic news for all LGBTQ people, particularly those of faith, and the promise to work with survivors of conversion practices is extremely encouraging."
Prime Minister Scott Morrison responded to the announcement saying it was a state issue and not something he would be focussing time on.
"I don't support gay conversion therapy, don't recommend it, never have but it's ultimately a matter for the states," the PM told Sky News. "I think we should focus on the things we actually have control over and that's taxes. I'm looking to lower taxes."
Advocates for bringing in laws to protect LGBTIQ+ people have labeled the Prime Minister's response disappointing.

OIP Staff
---