Lady Gaga Performs with Queen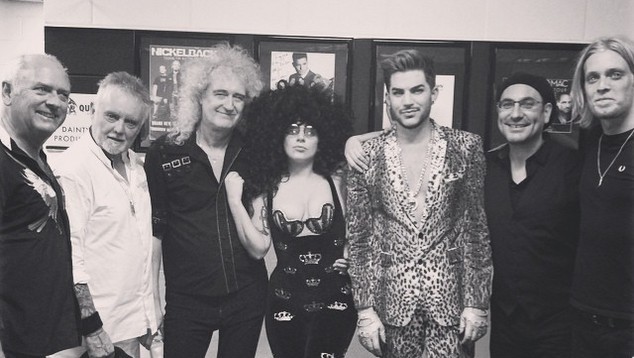 Pop's monster priestess Lady Gaga joined legendary rock band Queen onstage in a surprise performance in Sydney's Allphones Arena last night.
Adam Lambert fronted the band in its first world tour since its iconic singer Freddie Mercury died of an AIDS-related illness 23 years ago.
Gaga joined Lambert and original band members Brian May and Roger Taylor onstage for a rendition of 'Another One Bites the Dust'.
Later on, Lambert had the auditorium lights come on during the band's rendition of 'Radio Gaga', the song from which the artist formerly known as Stefani Germanotta took her namesake, and dedicated a chorus to her.
Queen attended Lady Gaga's Perth concert last Wednesday.
Take a gander at their performance below:
Image: Instagram: ladygaga