LaTrobe City councillor Christine Sindt faces social media furore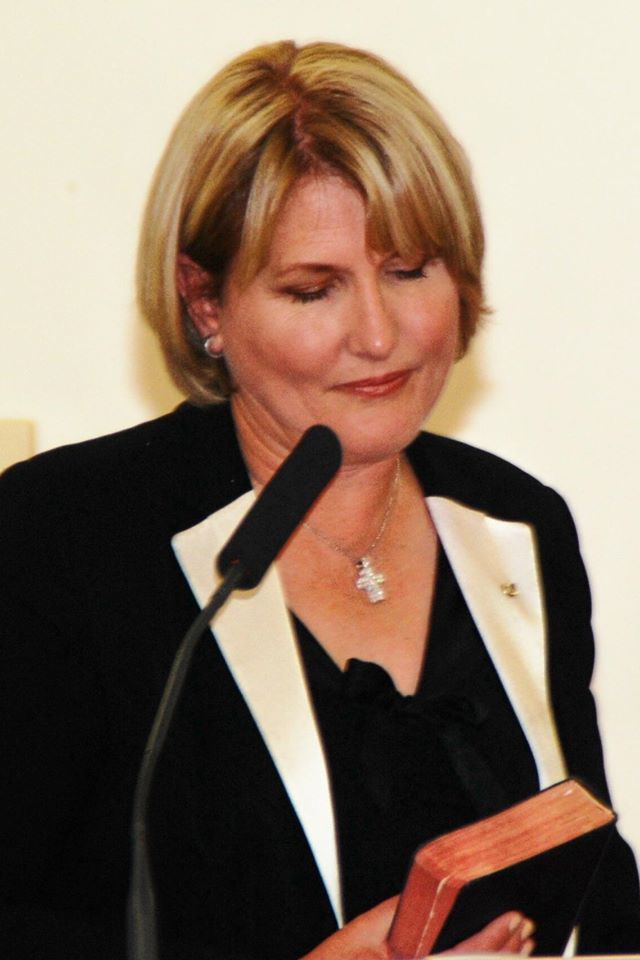 A Victorian local councillor for the City of LaTrobe in Victoria has sparked a social media furore by posting questionable comments about the region's federal member of parliament Darren Chester.
Following Mr Chester's announcement that he would support marriage equality the local newspaper The LaTrobe Valley Express asked its readers if they thought Mr Chester's position reflected the views of local constituents.
City of LaTrobe councillor Christine Sindt posted a response to her public Facebook page highlighting her disapproval of marriage equality. Cr Sindt's specific comments cannot be reported due to legal reasons.
Followers of Cr Sindt's page have highlighted the offensive nature of the comments and asked that she remove them.
Cr Sindt argued that just as Mr Chester had a right to share his views has a publicly elected official, and so did she as an elected community representative.
Cr Sindt did not respond to OUTinPerth's queries regarding her comments but has told the ABC that she considers Mr Chester's comments about supporting same sex marriage inflammatory.
The councillor said she did not consider on her Facebook comments to be defamatory.
On her Facebook page the councillor's cover image is a cartoon with the quote "Offended by the things I say? Imagine what I hold back."
Darren Chester, the member for Gippsland, has told OUTinPerth that he has sought legal advice over Cr Sindt's comments and his lawyers have formally requested and apology and that the comments be retracted.
"I have sought legal advice following Councillor Christine Sindt's defamatory comments on Facebook." Mr Chester said, "As a result, my lawyer has formally written to Cr Sindt requesting a retraction and unreserved apology."
"I respect everyone's right to have a view on such a significant issue but Cr Sindt's comments were offensive, divisive and defamatory.
"Public figures have an added responsibility to express their views in a calm, moderate and respectful manner and I will continue to participate in this debate in that fashion."
Mr Chester said that the majority of the feedback that he has recieved has been delivered in a respectful manner.
"The majority of Gippslanders who have contacted me via email, phone and social media have expressed their opinions in a calm and respectful manner.  I believe decent people can have a difference of opinion on an issue like same-sex marriage and there is no place for personal attacks and defamatory comments." Mr Chester said.
A petition has been launched at change.org calling for the LaTrobe City Council to suspend or remove Councillor Sindt over her comments. The petition has attracted over 1,900 signatures in two days.
Councillor Sindt has previously been criticised for comments on her Facebook page.  Earlier this year Cr Sindt was criticised for a series of posts including one linking Islam with Nazism.
The Councillor also posted an image of herself taking part in Melbourne's 'Reclaim Australia' rally. In the image the councillor is holding a sign saying "I like bacon, not paedophilia'. On that occasion the council's Mayor asked Cr Sindt to remove the images and comments but she refused.
The Council has now referred Cr Sindt's behaviour on that occasion to an independent panel to determine if she has breached the organisations code of conduct. A representative for LaTrobe city council told OUTinPerth that Cr Sindt's comments do not reflect the views of the council as  whole.
"Council is aware of community sentiment regarding Councillor Sindt's personal views in relation to comments on one of her Facebook pages. The view of any individual councillor does not represent the view of Council as a whole, with the exception of the mayor, who is the official spokesperson for Council decisions and policies.
"The matter is continuing through the process as outlined in the Councillor Code of Conduct and the Local Government Act 1989 (Act). The Councillor Conduct Panel has been appointed by the Municipal Association of Victoria. Provision of any further information is at the discretion of the Councillor Conduct Panel."
One of Cr Sindt's council colleagues has called for a more respectful debate. Cr Kellie O'Callaghan posted a detailed opinion to her Facebook page writing that she was disapointed in the way some community leaders had participated in the debate.
"Community leaders have a responsibility to understand the damage their publicly explored thoughts can cause to members of our community.
"Leaders must remember they represent the views and perspectives of a broader community and the utmost respect and due care must be given to the potential effect of our words and actions." wrote Cr O'Callaghan.
Graeme Watson
Update: This story was originally published on June 17th at 2:07pm. It was  updated to include comments from LaTrobe City Council and Cr Kellie O'Callaghan on MOnday June 22nd at 11:30am. 
Tags: Christine Sindt, councillor, Darren Chester, defamation, Facebook, LaTrobe, marriage equality, Nationals, Same Sex Marriage, social media