Photographer Bill Cunningham dead at 87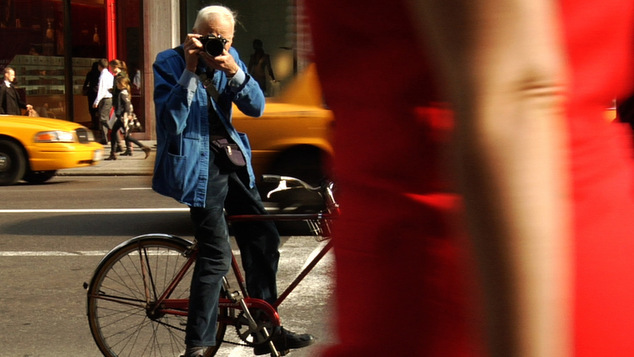 New York street fashion photographer Bill Cunningham has died aged 87.
The New York Times photographer, who always wore his distinctive blue jacket, traveled the streets of New York by bicycle photographing red carpet events and street fashion.
The Times reported the photographer's death revealing that he'd recently been hospitalised after he suffered a stroke.
Cunningham's life was explored in a 2010 documentary 'Bill Cunningham – New York' which followed him around the streets of Manhattan as he attended events and sought out unusually dressed people.
The photographer spent time as stock boy in a department store after he finished High School, he worked in advertising before he established himself as a milliner. His hat making business folded when he was drafted into the US army during the Korean war.
After his army service ended Cunningham worked as a writer for fashion magazines. Cunningham began talking candid shots of people on the streets of New York.
A chance encounter with the reclusive actress Greta Garbo lead Cunningham to the New York Times. Cunningham began publishing a series of candid photographs of people on the streets of New York.
For over 40 years Cunningham captured the fashion of New York through his pictures. While he occasionally captured celebrities his primary focus was photographing interesting looking people on the streets.
The frugal photographer lived a simple life, until 2010 he lived in a tiny apartment at Carnegie Hall. His living space was filled with filing cabinets housing his photographs and he slept on a tiny single cot and used a shared bathroom down the hall.
He was known to almost always grab a breakfast at the same deli on West 55th street, ordering a coffee and sausage, egg and cheese – which until recently cost under $3.00.
While Cunningham wasn't focused on celebrities, many have paid tribute to him following his death. Actress Jamie Lee Curtis tweeted that Cunningham had once snapped her picture, Molly Ringwald said she never felt more well dressed than when Cunningham complimented her gloves and took a picture of them. Model Gigi Hadid said she'd never felt more starstruck than the time she saw Cunningham on the streets of New York.