Les Miserables is Set to be Spectacular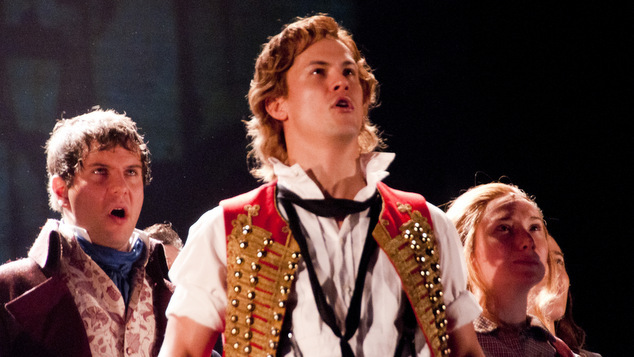 The Australian production of 'Les Miserables' is making its official Perth opening tomorrow night.
The show made waves in Melbourne during its season at the intimate Her Majesty's Theatre, and is ready to stretch its muscles in the expansive auditorium of the Crown Theatre.
A Perth season is a welcome adventure for many in the company, with 16 of the production's 33 cast members being graduates from the Western Australian Academy of Performing Arts.
The iconic tale of love, death and redemption in revolutionary France gives an opportunity for an extensive team of stage professionals to do what they do best. Executive Producer Michael Cassel told OUTinPerth what it takes to bring the show to our shores.
"It is a military exercise to pull this together. To start with we had 16 trucks make their way from Melbourne to Perth, 42 trailers bringing this physical production and all of our sound and all of our lighting and costumes and make up and office equipment here to be able to deliver the production. And then on top of that you've got the crew and all up this production employs about 135 people."
Cassel said the show is adapting well to its new surrounds.
"It's interesting to me because I always thought 'It's a big theatre in Perth, how will the show sit?' but the show has just expanded and it fills this space so well and there's such a connection between the stage and the audience. You feel engaged. Just watching over the past four previews, the audience are completely involved and invested in that story. We're lucky, it's a big show, and there's a lot going on. So we're certainly not dwarfed by this theatre, it's nice that it rises to the occasion."
As well as relying on a highly efficient technical team, Cassel says the production also benefits from an especially strong cast.
"We really were blessed with being able to have our choice of the cast." he said.
"They're a great group of people. They're people you want to spend time with, they all get along. It's like a family."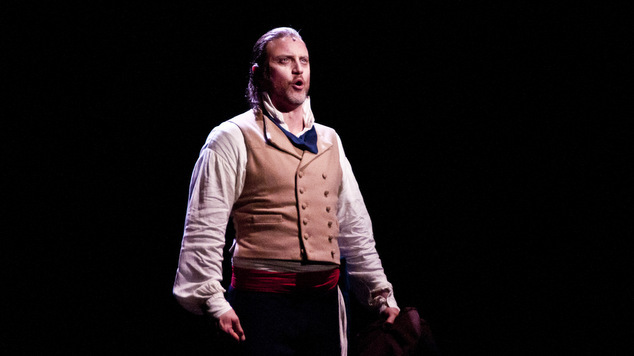 New Zealand actor Hayden Tee plays Javert, the police inspector intent on bringing down Jean Val Jean, the protagonist of the play. He shared that he is thrilled to be performing in Perth.
"I love it here. I think I'm going to retire to Perth at the end of this contract."
However, Tee has found some surprises performing to local audiences during the production's previews.
"On the first preview here in Perth, it's never happened before, everyone booed me when I came out for the curtain call at the end. I was like 'Oh my Gosh, wow, okay, that never happened in Melbourne.'" he laughed.
Tee says he enjoys finding the sympathetic elements of a character that most people consider the villain of the piece.
"He is just a man who is doing his job. He's a man who's black and white, believes in right and wrong, and from the world as he sees it, this man, Jean Val Jean, has done something very bad, and in the book even worse, he breaks parole and breaks out of prison seven times, and he's just a man who is trying to get a dangerous person –because Jean Val Jean was dangerous in the beginning, until he met the bishop, off the streets to protect people. So he really is a good person. It's just that the audience get to see this evolution of Jean Val Jean that Javert doesn't get to see."
"It's not playing him as a villain, it's playing him as a person doing what he believes is right. I don't believe with any character you go in there doing evil for evil's sake.
"I hope that audiences feel sympathy for him and don't see him as a villain. Just see him as a guy doing his best. Doing his job! He's just misunderstood."
'Les Miserables' is at Crown Theatre from January 7th to 22nd. Tickets available from Ticketek.
Sophie Joske