Nick Goiran calls for "psychological intervention" for gender dysphoria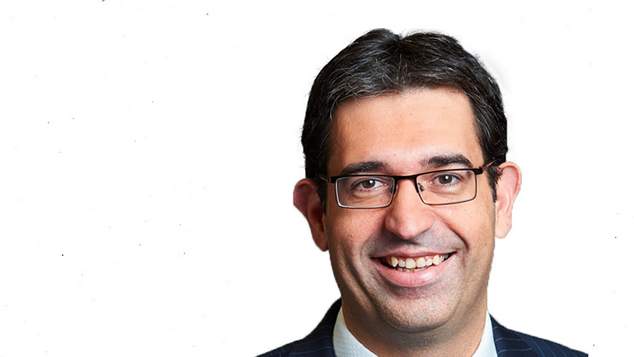 Liberal MP Nick Goiran has shared his thoughts on how transgender people should tackle gender dysphoria.
Goiran used a parliamentary debate to say he'd like to see transgender people being treated via "psychological intervention" rather than opting for physical changes to their bodies.
The MP also highlighted the case of a murder is New South Wales, where the perpetrator later transitioned gender, saying it was cases like this that the government needed to consider when changing laws around gender recognition.
Goiran insisted that he shared the story of a married transgender person who committed a murder during the discussion on how marriage laws affect transgender people, not to suggest that married transgender people could be like the murderer in his example, but to highlight the wider issue of how transgender people are assigned to prisons.
"I am not suggesting for a moment that every person who might be interested in gender reassignment surgery and is married might be the same as this person." Goiran said after detailing the case of Madison Hall who murdered hitchhiker Lyn Saunders in 1987. 
Yesterday the Legislative Council passed the legislation that removed the requirement for people seeking official recognition of gender change to be single.
The outdated requirement was being removed in the wake of marriage equality being achieved, and brought state laws into line with federal legislation. No longer will married couples, where one partner has transitioned, be forced to seek a divorce before gaining gender recognition.
Both the government and the opposition agreed that the short bill needed to be passed, aside from Tasmania, every other state had already amended the laws, and leaving the law in place was leaving the government open to a High Court challenge on the grounds of discrimination.
Goiran, Liberal MLC for South Metropolitan area focused in on a statement made by the government saying removing forced divorce for transgender people was part of a range of initiatives they were planning on introducing to make the process of changing your gender as dignified as possible.
"Where are we going with all of this?" Goiran asked, "If the government is saying this is merely one aspect of it's agenda, where would the government like to lead us as a community in Western Australia?"
Goiran said that he saw it that there were only two alternatives for treating gender dysphoria, one which saw people taking hormones and opting for surgery, and other which he advocated for – which was "psychological intervention."
"In essence there are only two alternatives. One perspective believes the solution is a physical one. In other words, the state has a responsibility to assist and engage at a physical level. Whereas others, including me, believe the solution should be to treat it psychologically. If there is an issue there are two ways in which we can treat it. We can do it with either physical or psychological intervention."
Goiran's call for gender dysphoria to be treated as a psychological illness in at odds with current medical advice. The World Health Organisation has removed gender dysphoria from it's official list of mental illness and moved it to a sexual health category. While the World Professional Association for Transgender Health advocates for a combination of mental health support and medical options.
The MP called on the McGowan government to deliver a formal response to a report from the Law Reform Commission which was tabled in parliament at the end of 2018.
Goiran said while the government had ruled out removing gender from birth certificates, even though it was a recommendation from the Law Commission, they had not clearly explained their reasoning to the Western Australian people. The politician said the government needed to respond to all of the recommendations in the report as soon as possible.
Goiran said he's spent the summer reading Pat Byrne's book Transgender: One Shade of Grey and said he found its statements on why birth certificates are important convincing arguments. Byrne, who is from the Australian Family Association, has previously compared transgender people's choice of changing gender to people who want a new haircut.
The MP said he was alarmed that more young people were accessing the services Perth's children's hospital for treatment gender dysmorphia and called for an independent long-term assessment to to be held to investigate the activities of the hospital.
"Why has there been such a growth in the numbers of children and adolescent undergoing treatment?
"What procedures and practices are being used by Perth Children's Hospital gender diversity service to attract, engage with and assess children and adolescents?
"What information is being provided by Perth Children's Hospital gender diversity service to would-be candidates to programs and their parents?" Goiran asked. 
Sue Ellery, the government's leader in the Legislative Council, later responded to Goiran's question of when the government would respond to the Law Reform Commision report saying it was still under consideration. The bill was passed with only One Nation MPs voting against the changes.
Prior to entering parliament Nick Goiran was a solicitor, he holds a double degree in Law and Commerce. He has no formal training in medicine, psychology or psychiatry.
TransFolk of WA have been contacted for comment on Nick Goiran's remarks. 
Graeme Watson
---