Liberal MPs call for greater protections for religious freedom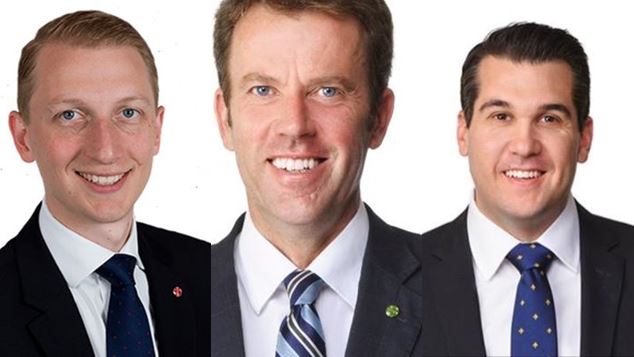 A number of Liberal MPs are speaking out ahead of the long awaited release of the government's Ruddock Review into Religious Freedom and calling for additional laws to protect people of faith.
The Australian published an opinion piece over the weekend from Dan Teham, the Minister for Social Services. Tehan argues that the country needs to introduce a religion focused anti-discrimination act to protect people of faith from the 'victim lobby'.
Senator James Paterson has backed Tehan's calls for new laws telling ABC's Radio National that people who hold religious views are being "hounded out of the public square".
Senator Paterson said he was not aware of any examples that related to the passing of same-sex marriage laws, but argued that the laws were essential to "reassure" people of faith that they were protected under the law.
Senator Paterson said Christian Australians in particular were feeling the need for a new law to be introduced.
"I think Christians feel that more than others because Christians in this country have generally been in the past a clear majority, but trends show that they're becoming an increasingly smaller group of our society, and as a result they feel like the place they once held in public debate and in public life is not as secure as it was, and you see people who espouse their views in public debate getting attacked increasingly viciously." Senator Paterson said.
The Victorian Senator said Australia only needed to look to overseas examples to realise that additional laws were needed.
Following Australian's indicating that they were supportive of same-sex marriage via the Turnbull government's postal survey last year, Senator Paterson put forward legislation that included a wide range of exemptions of religious bodies and people of faith. His proposed bill was later withdrawn.
The senator also put forward several amendments to Senator Dean Smith's same-sex marriage bill but none were successful.
Michael Sukkar, the Assistant Minister to Treasurer, appeared on Sky News and added his support to the idea that additional legislation is required.
"I think it's very important we defend people of faith, allow them to practice their religion, speak about their religion, including speaking about it publicly and speaking about values and institutions that have stood the test f time." Sukkar said.
Sukkar said the government would be releasing it's response to the Ruddock Review in August.
The comments have been welcomed by the Australian Christian Lobby. Managing Director Martin Iles said he hoped the government would bring in additional legislation.
"It is now six months since the same sex marriage legislation was introduced, and we still have no protections around the clear consequences for religious freedom." Iles said in a statement.
"It is time for Australia to have an informed conversation about how to legislate protections for people of faith.
"ACL supports the move for a federal religious discrimination act so long as it doesn't include religious vilification.
"People must continue to have the ability to criticise religion" Martyn Iles said.
OIP Staff
---