Life Sentences for Two Men Guilty of the Murder of Warren Batchelor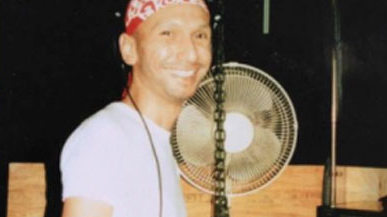 Two men found guilty of the brutal murder of gay man Warren Batchelor (pictured) have been sentenced to life imprisonment. The pair will both have to serve a minimum of twenty one years before being eligible for parole.
Daniel Wade Taylor and Mark Jones were found guilty of murder last month. The former DJ, who was well known in Sydney's gay venues, was beaten to death by the pair in November 2013.
Taylor and Jones confronted Batchelor and another man as they engaged in consensual sex inside a toilet cubicle. The court heard that Taylor and Jones, who did not previously know each other, had met at the Middleswan Reserve where they were both camping. Angered by men having sex around the park and within the public toilets they team up and attacked the two men.
In sentencing Taylor and Jones Supreme Court Justice Lindy Jenkins said the two men had a gross disregard for Mr Batchelor's life, and that they had both assaulted him and left him to die. The judge declared both men had shown little remorse for their actions.
Justice Jenkins said their brutal beating of Mr Batchelor was motivated by prejudice and hostility and she entirely rejected their assertion that they had been provoked.
Prosecutors had argued that they men had launched a vigilante style attack to rid the area of gay men. Justice Jenkins said she would not go as far to describe the men as vigilantes.
Outside the Supreme Court a representative for the Batchelor Family read a statement;
"Knowing our beloved Warren, he would have forgiven them already. Whist we pray for them to be rehabilitated and, if ever, returned to the community as better persons, we remain broken for the rest of our lives. Our thanks again go out to everybody."
The men's sentences were backdated to the time of their arrest in 2013 making them eligible for release in 2034.
Graeme Watson