Review | 'Living' encourages us to reflect on our life and legacy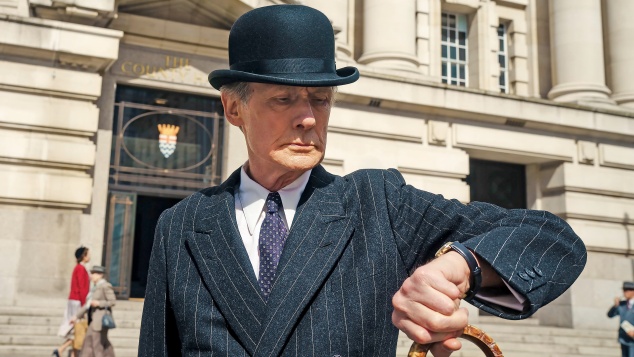 Living | Dir: Oliver Hermanus | ★ ★ ★ ★ ½ 
This very British film tells a simple story of an ordinary man whose dream turns into an oppressive trap, and it is only at the end of his life that he manages to connect with some of the small delights that the world has to offer.
The film is a tour de force for Bill Nighy who stars as Mr Rodney Williams and has been nominated for a Best Actor Oscar. Archival footage of 1950s London sets the scene for the elderly Mr Williams to catch the steam train into the city for his bureaucratic Public Service desk job, dressed in a white shirt, black suit and bowler hat.   
Mr Williams had always wanted to be a gentleman but now he has earned the nickname of 'Mr Zombie' by his work colleagues, as the dignified gentleman has fallen into the trap of the mindless boring routine. The pace of the first part of the film is slow but totally immersive as the workers shuffle papers and file too hard tasks away for a later that never comes.
When Mr Williams finds out that he has a limited time left, he doesn't inform his work colleagues or his son, but contemplates a profound existential dilemma about the purpose of his life and the difference between existing and really living. 
When his son does hear that he is keeping the company of a young woman, Miss Harris (Aimee Lou Wood), who had left his workplace, he is horrified but Mr Williams is far too dignified for anything smutty. Miss Harris lights a spark that he can actually leave a legacy and bring joy to some other lives, even if it is in a small way.
Based on Leo Tolstoy's 1886 novella The Death of Ivan Ilyich that inspired Akira Kurosawa's 1952 film Ikuru, Living is a very meditative film that allows the audience to reflect on their own lives and the legacy they'll leave. 
Lezly Herbert
---

You can support our work by subscribing to our Patreon
or contributing to our GoFundMe campaign.