Local Actor Sets Sights for New York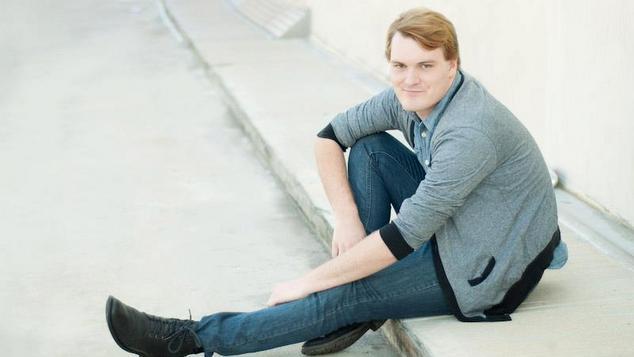 Local actor Kyle Kash has been accepted into the summer program at the prestigious Stella Adler Studio of Acting in New York City.
Hoping to raise funds for airfares, tuition and accommodation, Kash has turned to Indiegogo to achieve his dreams. The aspiring performer is hoping to raise $5000 to get him to New York for the ten week program.
Kash studied Performance Studies at Curtin University before working at the French Woods Festival of the Performing Arts in upstate New York. He explained that studying his craft in New York has been an aspiration of his since that first visit in 2012.
"I decided definitely that I want to study in New York. It's the right atmosphere, it's the right environment. It's got the right people and it's got all the passion there and the cultural and arts scene is amazing. When you wake up, you want to just be a part of that I think that's the kind of environment you really want to be in to really get the most out of it."
The Summer Conservatory program that Kash will be undertaking is a ten week program that equates to one term of the Studio's NYU Tisch School of the Arts program. Students learn acting technique, scene study, movement and voice & speech. Kash explained that he is keen to undergo more training and gain networking opportunities.
"I really want to take advantage of all the learning opportunities, but also the networking opportunities so I can set myself up seriously and actually do acting. I want something that's a bit different to what most Australians have, and most Australians don't usually go to the other side of the world to get their education. So I'm hoping that helps."
Those who support Kash's Indiegogo campaign will be rewarded with thank you cards, personalized videos, and for the right price, Kash will cover a song of your choice.
"If they really want me to sing that Meatloaf song, I will [Laughs]. I will work on it. Basically I'm just trying to use whatever I have, which is not a lot, but I'm just trying to use me to give something back to the community that's helping me out. If I can use my talents to even make you laugh, or if not, be inspired, which probably won't happen with Meatloaf. I just want to give whatever I have so they know that they're sending over someone who hopefully has the skill to work on them."
Kash said the musical possibilities are endless when it comes to rewarding his supporters.
"You know what? I like to break out a bit of Beyonce and Whitney Houston in the car so I feel like my range isn't terrible. I think I don't have any limits, as long as I can learn the song before putting it up and hopefully not embarrassing myself then I'll give it a go."
Kash said he is thrilled to have the opportunity to represent Perth overseas.
"It's my favourite time, when I'm representing Perth elsewhere. I love to just be that small city Perth boy that's somewhere else because people love it. They're like 'Perth? You're not from Sydney?' [Laughs] …It makes me proud to be from Perth when I'm representing it around the world. "
You can donate to or share Kyle Kash's Indiegogo campaign here.