Luke O'Dell chats about new single 'Give Me Love'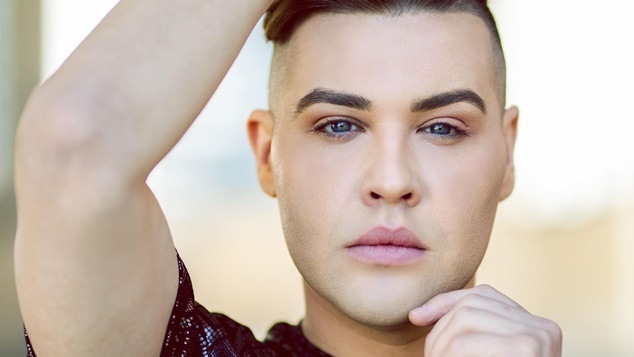 We first met Luke O'Dell a decade ago. As a teenager he shared his dreams of launching a pop career and shared his first song with us.
Not long after he headed to television talent show X-Factor singing his song Introvert Extrovert. It went very badly. Unable to hear how he was singing live, O'Dell was out of tune and his performance was given a big thumbs down by judges Natalie Bassingthwaite, Ronan Keating and Guy Sebastian.
He was mocked online but tried to make the most of becoming a viral sensation. He returned to perform at the show's grand finale, where Samantha Jade was crowned the winner of the series.
Clad in a leather outfit with a feather adorned top hat and joined by six backing dancers O'Dell gave it his all, but it was clear he was already being filed in the same music category as American Idol performer William Hung who mangled Ricky Martin's She Bangs, and Bulgarian Idol's Valentina Hasan who sang misheard lyrics to Mariah Carey's Without You, inadvertently renaming the song Ken Lee.
O'Dell has never given up on his dream though, and his journey over the last decade has taken his through many transformations. He's just released his new song Give Me Love.
Luke O'Dell chatted to Graeme Watson about his latest work, and how his life has changed over the last decade.
Online trolling, depressions and anxiety, weight loss, cosmetic surgery, becoming resilient, embracing his sexuality, and never losing sight of his dreams is all part of Luke O'Dell's story.
Download or steam Give Me Love now.
---

You can support our work by subscribing to our Patreon
or contributing to our GoFundMe campaign.