Lynn MacLaren Talks Same Sex Marriage in WA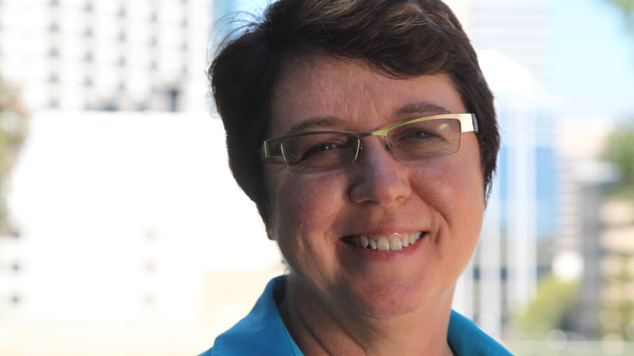 Lynn MacLaren, Member for the South Metropolitan Region last year introduced a same sex marriage bill into the WA parliament. On October 7th she will be hosting a forum to discuss the constitutionality of the bill and how it would work successfully alongside the Federal Marriage Act with University of New South Wales constitutional lawyer Professor George Williams. OUTinPerth had a Q & A with Lynn to see what it's all about.
Marriage equality legislation is the ACT didn't survive a High Court challenge, why are you confident the legislation you're proposing will stand up to scrutiny?
Not only do we have a different legal framework here in WA compared to the ACT, but my Bill is quite different from the ACT Bill. I listened to the best advice, from several sources, including constitutional experts like Professor George Williams, who is speaking at the forum. The bill is drafted to exist smoothly alongside the Federal Marriage Act, this will be explained at the forum.
The big challenge to marriage equality both on a state level and federally is getting enough members of parliament to vote for it. Are you confident enough people can be persuaded to back the legislation?
I am confident that if MPs represent their electorates, they will support this reform. MPs that support same-sex marriage but had trepidations about the constitutionality of my state-based Bill will have their concerns addressed at the forum. Supported by the majority of Australians and without legal barriers, the Bills should earn the Yes vote from MPs.
What do you hope to achieve to at the forum at Murdoch University?
Same-sex couples in WA are becoming restless at the lack of momentum to achieve same-sex marriage Federally. At a time when Tony Abbott is showing little sign of prioritising the issue, we must move to deliver marriage equality at a State level. The nation is strongly in support of same-sex marriage, it is time to fully explain to MPs, lawyers and stakeholder that the Bill, if supported, can run smoothly alongside Federal marriage. It would be absurd for MPs to oppose the my State bill once its constitutionality has been fully explained.
Norfolk Island has recently put forwarded legislation, how does their proposal compare to your framework?
We have not yet had the opportunity to analyse the proposed legislation in Norfolk Island, I wish them well on their journey to achieving equality. Unlike Western Australian laws, Norfolk Island legislation can be vetoed by the Federal Government. But we all hope that the Federal Government doesn't take this aggressive action against a reform which is inevitable for Australia.
The forum will take place at the Murdoch School of Law on Tuesday October 7, at 6:30pm. More information available here.
Graeme Watson