Madonna releases 'Crave', the third single from 'Madame X'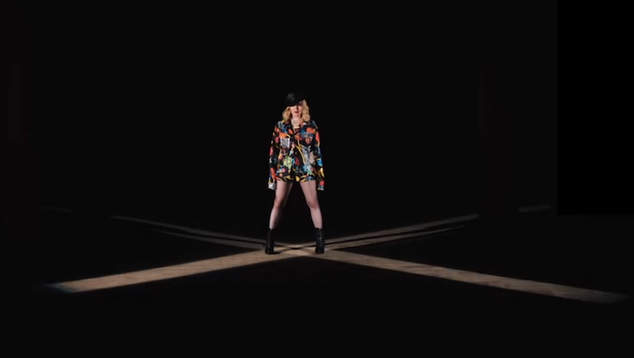 Madonna have released a third single from her forthcoming album Madame X. The new tune follows the recent releases of Medellín and I Rise. 
The third single in as many weeks sees Madonna teaming up with rapper Swae Lee, who is one half of hip-hop outfit Rae Sremmurd.
"My cravings get dangerous," Madonna sings. "I don't think we should play with this." The track was produced by Mike Dean who is frequent collaborator with Kanye West.

The promotion video for the song features just a few repeated images of Madonna wearing a colourful jacket, but with her dark roots, tousled hair and colourful jacket it's an image that is very reminiscent of how the singing icon looked in the early days of her career.
Madonna's new album will be released on 14th June, it's Madonna's 14th studio album and comes 36 years after her self titled debut.
Influenced creatively by living in Lisbon, Portugal over the past several years, Madame X is a collection of 15 new songs that have been described as a celebration Madonna's career-long affair with Latin music and culture as well as other global influences.
Madonna's included Latin influences in her music since she sang La Isla Bonita on her True Blue record all the way back in 1986.
The album sees Madonna reunited with French producer Mirwais who was behind her Music and American Life albums. Producer Diplo who worked on her last album Rebel Heart is also involved in the production.
Singing in Portuguese, Spanish and English, the tracks on the album include Medellín, which was co-produced by Mirwais and captures the spirit of Maluma's hometown, the anthemic song I Rise, the Jamaican dance hall vibes of Future featuring Quavo, and co-produced by Diplo, as well as the sonically innovative Mirwais produced Dark Ballet.
Recorded over 18 months in Portugal, London, New York and Los Angeles, Madonna collaborated on Madame X with longtime producer Mirwais, as well as with producers Mike Dean and Diplo, among others.
OIP Staff
---