Madonna Releases Live Teaser Video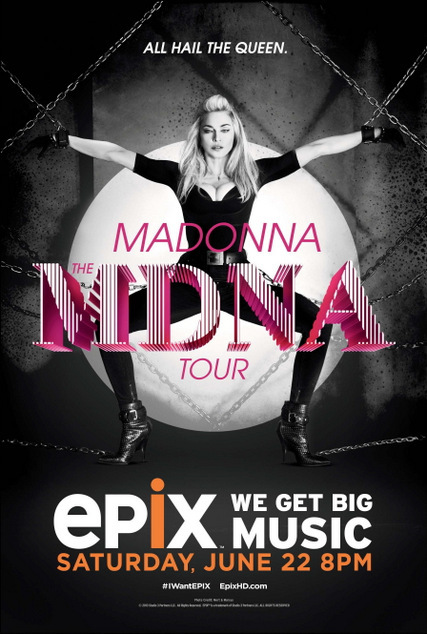 Madonna's tour failed to make it to Australia last year but fans will get a chance to see the show later this year when the DVD of the concert is released.
The show's slated to be aired on US cable  channel EPIX later this month, and a teaser video has just been released. Check out Madonna performing 'Gimme All Your Luvin".
The channel started promoting the show with a very short YouTube video before releasing a slightly longer video. Today's video is the longest yet at 1:45.
The tour, the ninth of Madonna's career, played 88 dates and grossed USD$350 million making it the top tour of 2012, an honour that was acknowledged at last month's billboard music awards.
The tour is the second highest grossing by a female artist. Madonna need not worry though, she already holds the number one spot with her 'Sticky and Sweet' tour from 2008.