Malaysian Economic Minister Azmin Ali denies he's in gay sex video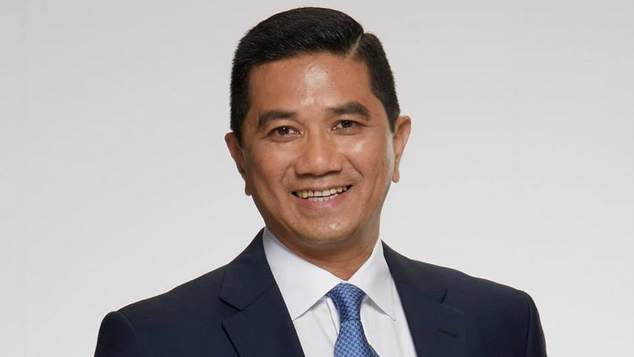 Malaysia's Economic Minister Azmin Ali has released a statement denying he is the man featured in an explicit video depicting two men engaging in homosexual activities.
"I categorically deny this vicious libel upon me. This is nothing but a nefarious plot to assassinate my reputation and character in an attempt to destroy my political career," the minister said.
Malaysia politics has been rocked by allegations that the senior government minister is one of two men depicted in the video that has been widely shared on social media platform WeChat.
Homosexulaity is illegal in Malaysia and while charges are rarely brought against ordinary citizens, politicians can often see their political careers derailed by accusations of immoral behaviour.
LGBTI rights activists in the country have lamented that accusations of political corruption and usually coupled with claims of homosexuality.
"Judging from recent political developments, this is clearly the latest in a series of concerted attempts over the past few months to vilify me, which includes intimidation against the safety of my family and I in the final week of Ramadan, and vile and baseless accusations of corruption," Azmin Ali said in his statement.
On Wednesday a government aide released a statement saying he was one of the men in the video, and while he did not directly name Azmin Ali as the other man, he did accuse the minister of corruption and call for him to be investigated. The aide said the video had been taken without his knowledge.
Party leader Anwar Ibrahim described the video as a "scurrilous attack" on Azmin Ali's character. Ibrahim said his PKR Party would not be engaging in "gutter politics".
"PKR reiterates its commitment in rejecting the disgusting gutter politics that we now witness. This country needs to focus on economic and social issues and not be dragged into this dishonourable arena.
"PKR hopes Azmin and family will be strong in facing this monumental test.
"We also fully support investigations by the police and the Malaysian Anti-Corruption Commission in this case and hope the processes can be carried out fairly and carefully," Ibrahim said.
OIP Staff, 13-06-19 09:33 updated to improve clarity. 
---