Malaysian NGO blames gay and transgender people for HIV/AIDS rise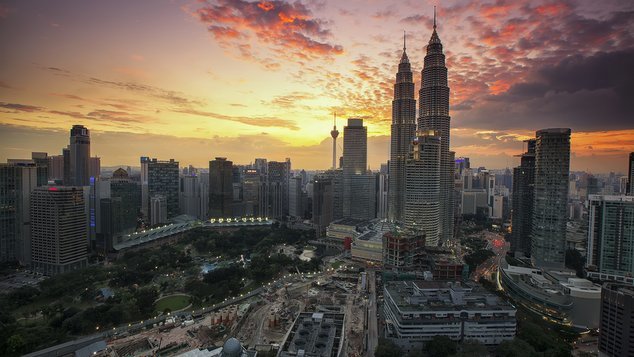 A Malaysian non-government organisation has thrown their support behind the country's health department's controversial video competition.
LGBT rights activists were astounded when the country's health department launched a competition offering cash prizes for people to make videos that discourage being gay or transgender.  Activist argue that the competition will encourage discrimination and stigma against LGBT people.
The Organization of the Association of Medical Practitioners and Health Sciences Muslim Malaysia  (I-Medik) have welcomed the competition arguing that people should be discouraged from following practices that might result in greater risk of acquiring HIV.
Citing data from the Global AIDS Response Progress Report 2016 which was prepared by the HIV/STI (sexually transmitted infection) section of the ministry's disease control division, the group said men who have sex with men, as well as gay, and transgender people are among the groups in society most affected by HIV/AIDS.
The group's Vice President, Associate Professor Dr Rafidah Hanim Mokhtar, said in Malaysia only female sexual workers and people who inject drugs reported higher levels of HIV.
She said the evidence was clear that most people who were transgender were also working in the sex industry.
"The Global AIDS 2016 Report stated that more than 80% of transgenders are receiving money for sex, and the number has been consistent in surveys done in 2009, 2012 and 2014."
Dr Mokhtar said LGBTI rights activists were upset about the health department's approach because the country's Islamic Authority (Jackim).
Earlier this year the Islamic authority was criticised when it suggested homosexuality could be cured.
"Malaysia has adopted Islam as the religion of the federation, which has rightly addressed all these high-risk behaviours through the constitution, the state laws and enactments to ensure that we are free from AIDS and HIV epidemics as well as other sexually transmitted diseases, as much as possible," Dr Mokhtar said.
Dr Mokhtar said the research had shown that the LGBT community was not able to use condoms consistently, and that the majority of LGBTI people were also using alcohol and drugs.
Nisha Ayub, from The Seed Foundation, a non-profit group that works with the transgender community in Malaysia dismissed I-Medik's argument that the real issue was protecting people from HIV.
The activist said the Muslim medical association seemed like they were more interested in stopping people from having sexual affiliations that preventing the spread of HIV.
Nisha told Free Malaysia Today; "corrective measures do not work and will create more harm to these people, making the community go more underground".
The Malaysian AIDS Council (MAC) has also spoken out against the video competition, saying while the government's intention to reduce the spread of HIV was commendable it was not the right approach.
"We stand with the communities that we serve and others impacted by HIV and AIDS in expressing our concern and disheartenment over the National Creative Video Competition on Adolescent Sexual and Reproductive Health organised by the Ministry of Health (MOH) Malaysia for singling out "gender confusion (dysphoria)" and LGBT people as a scope of the contest, fearing the negative implication it has on the progress made in the ending AIDS response." the MAC said in a statement.
The MAC said that while there had been an increase in the number of new cases of HIV in recent years it was implementing successful strategies to tackle the challenge.
The group cited community-based testing, an extension of the free anonymous voluntary HIV counselling and testing services provided at government health clinics, alongside eliminating barriers associated with fear and stigmatisation as the best way forward.
The MAC said programs which allowed HIV tests to be conducted by peers of the affected communities, which were offered in a non-judgmental environment, were having great success.
"Singling out any segment of the society violates the core principles of equality, tolerance and compassion upon which the AIDS response was founded." the MAC said in their statement.
Health promotion messages much be delivered to the whole population, rather than blaming the LGBT community, the organisation argued.
"Messages of delaying sexual debut, monogamy and safe sex must continue and they apply to all regardless of sexual orientation and gender identity."
Recently the country's National Adviser for Infectious Diseases, Datuk Dr Christopher Lee, delivered a presentation highlighting that sexual contact was becoming the dominant form of HIV transmission in Malaysia.
Dr Lee said there had been a changing drug culture in Malaysia which saw less people taking intravenous drugs like heroin and methamphetamine use becoming more prevalent.
While under the influence of methamphetamine people were more likely to engage in riskier sexual behaviors.
"When people take amphetamines orally, the risk of getting HIV is not there but they get 'disinhibited'.
It's like getting drunk with alcohol in the sense that there is lack of restraint. The amphetamine takers get high and take risks so they may have sex without condoms. The fear is there," Dr Lee told the Daily Express.
The government's Deputy Director of General Health, Lokman Hakim Sulaiman, defended the video competition saying it was not designed to create discrimination.
"This creative video competition is purely to tap knowledge and creativity of adolescents on sexual and reproductive health related matters and does not intend to create discrimination to any particular group," he said in a statement.
Homosexuality is illegal in Malaysia where people can face fines and imprisonment.
OIP Staff
---
Support OUTinPerth
Thanks for reading OUTinPerth. We can only create LGBTIQA+ focused media with your help.
If you can help support our work, please consider assisting us through a one-off contribution to our GoFundMe campaign, or a regular contribution through our Patreon appeal.