Malaysia's Anwar Ibrahim says colonial era sodomy laws need to be reviewed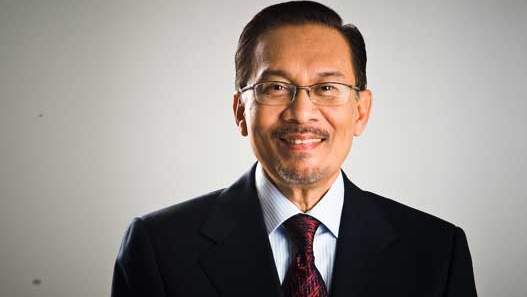 Malaysian politician Anwar Ibrahim says the country's laws on sodomy need to be reviewed.
The man who is expected to be Malaysia's next Prime Minister when 93 year-old Dr Mohammad Mahathir steps down from the role, said he agreed with the current Prime Minister that Malaysia would never accept LGBTI culture or same-sex marriage, but the sodomy laws needed to be reviewed.
Malaysia has been under increasing pressure to relax it's stance on LGBTI rights since Prime Minister Mahathir was returned to power in a landslide election earlier this year. India's decision to remove British colonial era laws and decriminalise homosexuality has put further pressure on nation's that have similar laws including Malaysia and neighbouring Singapore.
Ibrahhim said he was one the same page as the Prime Minister over the issue, but argued that trhe sodomoy laws were open to abuse.
"The sanctity of marriage is between a man and a woman. This is our understanding and that of many other religions.
"What I was saying is that the laws on sodomy are not fair, outdated, and need to be reviewed.
"These laws were brought in by the British to India during the times of colonisation, and Malaya at that time adopted these laws as well,"
The politician said his own case was an example of how the sodomy laws could be abused. Ibrahim was jailed for five years after a court upheld a conviction that he had committed an act of sodomy. Human Rights groups have decribed the charge as being politically motivated.
Ibrahim was released after being given a royal pardon, and is now expected to return to politics and take over as the country's leader.
The Malaysian Human Rights Commission (Suhakam) has also voiced it's position on the issue. The chairman of the commission Tan Sri Razali Ismail said there was no need for Malaysia to recognise same sex marriages but it was important that LGBTI people did not face any discrimination.
"While Suhakam believes and subscribes to the universality of human rights, Suhakam does not fail to take into account our context specific values," Ismail said in a statement.
"However, Suhakam is steadfast in its position that no one has the right to discriminate LGBTs (lesbian, gay, bisexual and transgender) or treat them with hate or violence," the statement read.
OIP Staff
---