Mark Latham criticises Alan Joyce for filing assault charges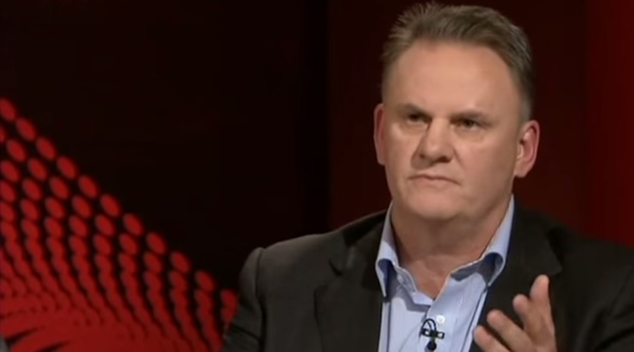 Mark Latham has criticised QANTAS boss Alan Joyce for filing charges against the man who allegedly assaulted him with a Lemon Meringue Pie.
Speaking to The Daily Mail the former Labor leader described Joyce as a "bastard" and said he should prepared to expect this kind of reaction if he makes statements in the political arena.
Joyce was allegedly assaulted while giving a talk to business leaders by a man who objected to his advocacy for marriage equality.
'He can't cop a soft, cream pie in the face: that's the message he's sent,' Latham said.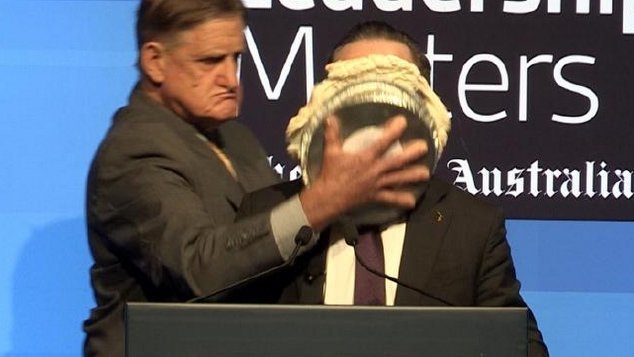 Latham, who last week announced he was joining the Liberal Democrats, said Joyce's actions sent a message to the public that he was an "untouchable".
"That we've all got to bow to this bloke because he's a political campaigner. I don't think the country should work this way," Latham said.
"Alan Joyce has been running around the country like a quasi politician. He uses his position at Qantas for campaigning on same-sex marriage.
"I don't see how that has anything to do with the budget bottom line at Qantas."
Latham said that if he was ever hit in the face by a cream pie, he'd never consider filing charges describing the incident as a prank rather than an assault.
Mr Joyce declined to respond to Latham's comments.

QANTAS ban Joyce pie man from airlines
QANTAS have banned the man who allegedly assaulted their CEO from flying with the airline.
The 67 year old pensioner who waited behind a stage for hours before planting a pie in the face CEO Alan Joyce hasn't been convicted of any charges yet, he's due to appear in Perth Magistrate's Court next month, but that hasn't stopped the airline from taking their own action.
The airline proposed a ban on the man from booking flights on QANTAS, Jetstar or any of their partner airlines. The West Australian has reported that the ban was placed on Friday following the incident at a Perth hotel.
The airline has declined to comment on the ban while the matter is before the courts, but its understood to be standard practice when a member of the public attacks or harasses their staff.
OIP Staff