Mark McGowan delivers victory speech after landslide election win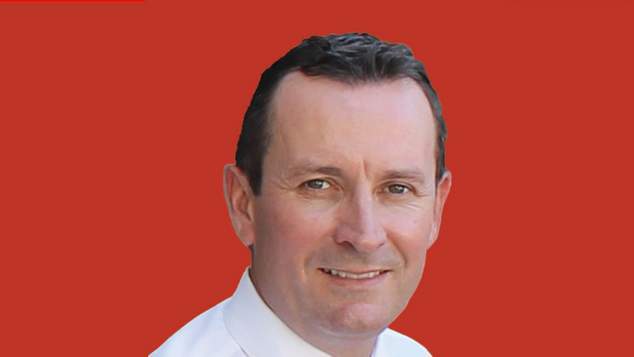 Premier-elect Mark McGowan has delivered his first public speech since Labor's election win tonight, with a nod to his opponent Colin Barnett.
"Western Australia is truly a wonderful state," McGowan began.
"The greatest people, in the greatest state, in the greatest country in the world."

An expatriate of New South Wales, McGowan used much of his speech to sing the praises of his home of 27 years – Western Australia.
"I came here 27 years ago in my Corolla across the Nullarbor and today the people of Western Australia have made me Premier. Thank you."
The formal officer of the Royal Australian Navy has worked in WA politics since becoming councillor for the City of Rockingham in 1994, winning the state seat of the same name in 1996 and rising to the top of our state Labor Party following the resignation of Eric Ripper in 2012.
The Labor leader told an enthusiastic audience that he believed our state had chosen hope over desperation with their votes.
"Today we showed we are a state of decency and intelligence, not a state of stupidity and ignorance. Today, as always, West Australians showed the way for the rest of the country," McGowan said.
"The core Australian values of equality, fairness, merit and opportunity shone through in this election campaign. They are West Australian values and they are Labor's values."
McGowan reiterated his party's commitment to jobs, health care, education, community safety, expanding our public transport with Metronet and their promise not to privatise Western Power – which elicited thunderous applause.
"We will get to work immediately with carrying out our plans. We will consult, listen and work with all elements of the West Australian community. We will govern in the interest of all West Australians."
With regards to the LGBTIQ community, Labor and Mr McGowan have committed to funding the Safe Schools anti-bullying program, as well as expunging historical convictions for gay and bisexual men convicted under discriminatory laws of the past.
OIP Staff