Marriage equality advocates weigh in on binding plebiscite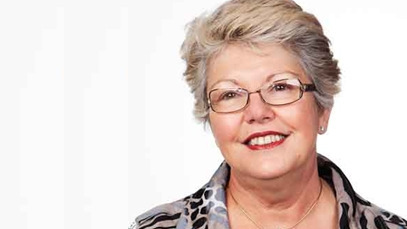 Marriage equality proponents have responded to Coalition MP Warren Entsch's plan to introduce legislation that will bind the Federal Government to act on the results of a marriage equality plebiscite.
Australian Marriage Equality say they will support a binding plebiscite provided the process is fair and uncomplicated. AME national director Rodney Croome says Mr Entsch's plan is a novel one.
"[The plan] requires substantial input from legal and constitutional experts," Mr Croome said, "In the meantime, our focus is on building a clear majority of MPs in support of marriage equality in parliament as a guarantee that reform is passed."
AME's original stance was that Parliament should resolve debate on marriage equality in Parliament with a free vote for all MPs. The organisation shifted its focus in the face of former PM Tony Abbott's staunch opposition, supporting a plebiscite as a mandate for the next federal government to act.
"There are different models for a plebiscite and whatever path we go down the model has to be fair and uncomplicated," Mr Croome continues.
"Marriage equality is a simple issue of love and fairness and Australians don't want to see the debate descend into squabbles over if, when and how there is a public vote."
Parents and Friends of Lesbians and Gays (PFLAG) continue to call for a free vote in Parliament, asking why same-sex marriage is being treated differently to past marriage debates.
National spokesperson and Queensland president Shelley Argent (pictured) believe the Federal government is spending taxpayer money to relinquish personal responsibility.
"Mr Entsch is just asking, I believe, if the government pays this huge sum of money for a plebiscite, will they then pass legislation for marriage equality should the outcome be positive," Ms Argent says, "Or will they let the issue of marriage equality continue to be the 'elephant in the room' for the Australian Government.
Ms Argent argues that every previous decision regarding marriage has always been seen as part of parliamentary process.
"When marriage reverted from state to federal legislation, when Indigenous could marry with permission of their protectorates, when those with intellectual disabilities were permitted to marry, when John Howard changed the word in the marriage act," Ms Argent says, listing some examples.
"Why is marriage equality for same sex couples different?"
The Australian Greens share PFLAG's view, as the party continues to urge a free vote in Parliament.
The Greens new senator and LGBTI spokesperson Robert Simms argues that Australia do not need to spend over $100 million to ask a question we know the answer to.
"Australians overwhelmingly support marriage equality and they are looking to the Parliament to get this done," Senator Simms said, "No more delays, we need an outcome."
The Greens are wary of a public vote on the issue in light of the recent Senate inquiry that found a plebiscite and increased public debate could be harmful to the LGBTIQ community.
"The Greens are also deeply concerned about the potential for a homophobic 'no' case to be funded at taxpayer expense," Senator Simms said, "This would do lots of damage to the gay and lesbian community, particularly young people."
"Malcolm Turnbull support marriage equality and this is an opportunity for him to break from the Abbott era and show he is not just Tony Abbott light – out of the speedos and into a suit."
"This is about love and fairness – it's really not that hard. Let's not over-complicate the issue and just get it done."
Leigh Hill