Marriage Equality Becomes The Hot Topic
Marriage Equality has continued to be a dominant issue during the second week of the federal election campaign. On Sunday night during the Leader's Debate the Prime Minister vowed that a returned Rudd government would introduce a marriage equality bill within the first one hundred days of office.
State Legislation Waits in the Wings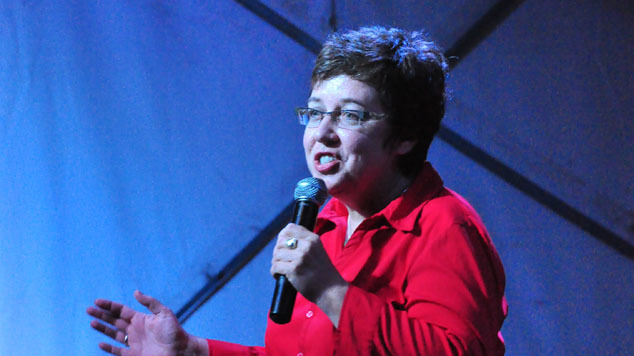 Western Australian Greens MLC for the Southern Metropolitan region, Lynn MacLaren, has welcomed Mr Rudd's commitment but highlighted that by leaving the door open on a conscience vote there is still a possibility that a vote could be unsuccessful.
"Kevin Rudd's promises of legislating marriage equality within 100 days of re-election are welcome but could potentially be futile"
"The problem is that an ALP conscience vote could become the deciding factor if some Labor Members oppose the Bill," Said MacLaren.
MacLaren, who has previously proposed state based legislation in Western Australia, is committed to returning to the state option if the issue is not successful at a federal level.
"If marriage equality fails once again to eventuate at a Federal level – rest assured that the Greens will continue to push Bills at a state level," said MacLaren who highlighted the recent NSW report that deemed that state legislation was constitutional.
Victorian Greens' Candidate Talks About Her Same Sex Marriage
The Green's lead Victorian candidate Janet Rice has highlighted her marriage to her trans* partner in her new campaign video. In the video Rice describes her relationship with her husband Peter, who transitioned to become Penny.
"We've just celebrated our 27th anniversary, and feel very privileged to be a same-sex couple who have been legally married in Australia.
"We have brought up two fabulous kids, and we know there's no difference – love is love.," said Rice in her campaign video.
Wong Does Not Support A Referendum
Senator Penny Wong has outlined that she is not in favour of a referendum on same sex marriage during a discussion on SBS's 'Insight' program. Senator Wong said a public discussion would lack compassion and a referendum would be unlikely to succeed and highlighted that the parliament struggled to have a respectful discussion.
"I had to sit in the Senate where one of my colleagues likened this to a discussion about bestiality," said Wong.
"If we don't have a capacity yet to have a compassionate and respectful discussion in the Parliament, then I certainly would be very fearful or concerned about having it more broadly."
During the discussion Senator Wong argued that gay people are already having children, defending claims that marriage is about children.
In response David van Gend, President of the Australian Marriage Forum argued that same sex people and single people should not be allowed to access in-vitro fertilisation technology or engage surrogates to create families.
Insight airs on SBS ONE at 8:30pm tonight.
Liberal Candidates Pledges to Bring in Marriage Equality Bill
Victorian Liberal candidate Kevin Ekendahl has pledged his support to marriage equality and vowed to bring in a private members bill if he wins the seat of Melbourne Ports at the September election.
"I'm willing to put my hand on my heart and say this is something I want to do," said Ekendahl.
The candidate said he would work with members of other parties to get the issue resolved and believed their was strong support within the Liberal party to pass marriage equality.
"I'm campaigning strongly enough on it to say I will pass a private members bill or co-sponsor a bill with the other members of parliament, Greens and Labor, whoever else to make sure we get the right legislation through and is supported from all sides."
The seat in currently held by Labor's Michael Danby who is also in favour of marriage equality.
Graeme Watson