Marriage Equality Debate on SKY News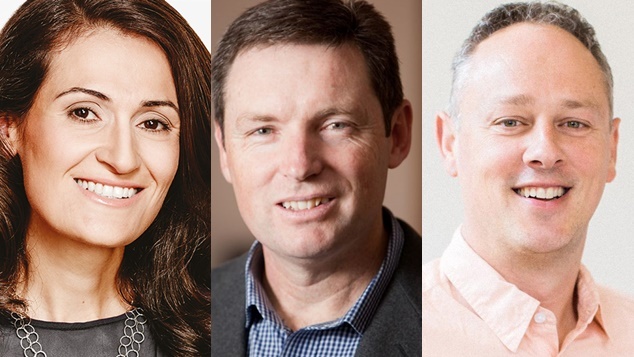 Lyle Shelton, the Executive Director of the Australian Christian Lobby is set to debate Jason Tuazon-McCheyne, the leader of the newly formed Equality Party about the issue of marriage on SKY news later today.
The two speakers from opposing sides of the marriage equality debate will appear on the new weekly program hosted by Patricia Karvelas.
Karvelas, who presents ABC Radio National's 'Drive' program, joined the SKY news team this year for a new show which she promised would be "an engaging, no-holds-barred, deep dive into the world of politics and policy."
Earlier this week Tuazon-McCheyne released a video calling for the LGBTIQ communities to stand up to the Australian Christian Lobby and declare their negative portrayals of people of diverse sexuality and gender unacceptable. Mr Tuazon-McCheyne it was time for the ACL to stop its relentless attacks on LGBTIQ+ Australians.
"We can no longer stand by and let the Australian Christian Lobby attack our community and our families," the AEP Leader said.
Mr Tuazon-McCheyne married his partner in Canada 18 years ago and recently shared with 'The Age' his frustration that the Australian government is yet to recognise same-sex unions.
Mr Shelton, as head of the lobby group representing Christians in Australia, has long argued that marriage can only between a man and a woman and children raised by same-sex parents are disadvantaged. Mr Shelton has said that while there are many alternative family structures in Australia they should never be encouraged via government policy.
Tune in to the debate at 4pm WST on SKY News, and watch Jason Tuazon-McCheyne's video below.