Marriage equality passed in Germany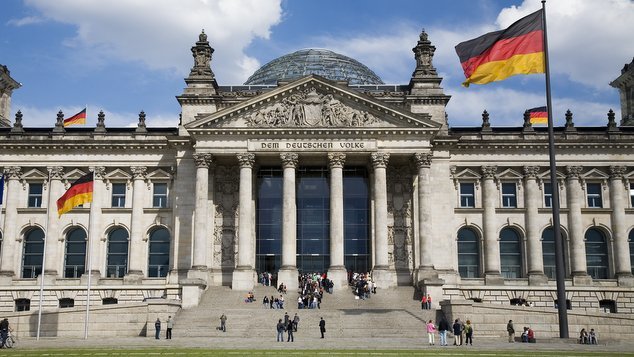 Marriage equality has been achieved in Germany. The country's politicians voted to allow same sex couples the right to marry and adopt children.
German Chancellor Angela Merkel surprised many when she changed her position on allowing a free vote earlier this week.
While Merkel voted against the change, the majority of her colleagues showed support, the bill passed by 393 to 226, with four abstentions.
The decision to suddenly hold a vote on the issue has been attributed to the country's upcoming General Election in September. By settling the issue Merkel has avoided what was sure to have been a contentious issue during the election campaign.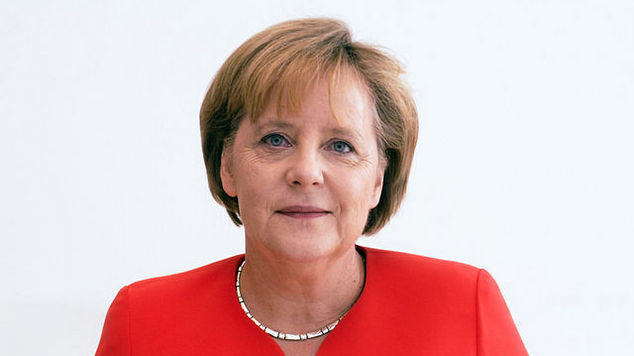 Many of the country's numerous political parties had voiced support for marriage equality and vowed not to enter into any future coalitions with party's who opposed allowing same-sex couples to wed. Chancellor Merkel's Christian Democrats would be unlikely to form government and secure a fourth term without entering into a coalition.
Markus Ulrich, from the Lesbian and Gay Federation in Germany, said Angela Merkel had long argued against gay marriage "in an emotional way and never with real arguments".
"It's very good that she took some time to better understand the reality of same-sex families and couples, in order to get a better picture of the situation. We think it's very good and, even if this is happening only because of the electoral campaign, it doesn't matter." Ulrich told The Guardian.
Recent polls have shown that 83% of German citizens were supportive of the laws being changed.
Renate Künast, from the German Greens party, suggested that all registry offices should consider taking on extra staff. Künast's party have been longstanding campaigners for marriage equality.
Australian activists say its time for Malcolm Turnbull to act.
Australian marriage equality activists have highlighted that the issue is one that can quickly be resolved by a parliamentary process.
The Equality Campaign said they congratulated the German Government for delivering marriage equality and ensuring every gay and lesbian German is afforded the same dignity and respect.
"The German government has demonstrated that this issue does not need to be lost in politics but can instead be a moment of national unity and celebration," said Alex Greenwich, Co-Chair of Australian Marriage Equality.
"Marriage equality in Germany is a reminder that marriage equality in Australia takes from no one but will make a profound difference to the status and dignity of so many gay and lesbian Australians.
Greenwich said Australia's Prime Minister should consider the issue when he travels to Germany next week.
"As Prime Minister Turnbull travels through Germany over the next week we ask him to observe the happiness this reform has brought to gay and lesbian people and their families across Germany and how the sky hasn't fallen in," Alex Greenwich said.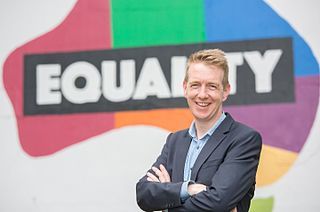 Executive Director of The Equality Campaign, Tiernan Brady said it was time the Australian government took action.
"It is important to remember, marriage equality takes from no one. No one will be less married or more gay by this straightforward reform.
"It is time that the Australian Government ensured every Australian is treated with the same dignity. Germany shows that both sides of the aisle can put aside their differences and deliver a straightforward reform that makes a nation a fairer and more inclusive place to live.
"We call on all politicians to remember that this simple reform is about real people, our families and friends who are just asking to be treated equally.
Brady said that polls had consistently shown that a majority of Australians support marriage equality.
"Poll after poll consistently says the Australian people back marriage equality because they believe every Australian is equal and deserves a fair go." Brady said.
This story is currently being updated hit refresh for the latest version.
---

Add a rainbow friend to your world!
The incredibly talented Deborah Elkes and Linda Davie created a family of rainbow bears, owls, tweedle bugs and one eyed monsters to celebrate our 15th birthday.
They've lived in the window of The OUTPost for the last few weeks but now they're ready to find new homes.
The first 25 people who sign-up to our Patreon campaign before the end of the weekend will get one of these hand-made crochet creatures to call their own.
By signing up as a Patreon supporter you can ensure the future of queer journalism through OUTinPerth. Whether you can spare $2 or $20 a month, every little bit helps.
As a Patreon supporter you'll also get an invite to the OUTinPerth Supporters Club, which has a members only Facebook group which will give you the opportunity to shape future stories at OUTinPerth, get extra chances to win giveaways and invites to special events.