Matt Hale brings much mayhem to Fringe World with 'ABSOLUTE CHAOS'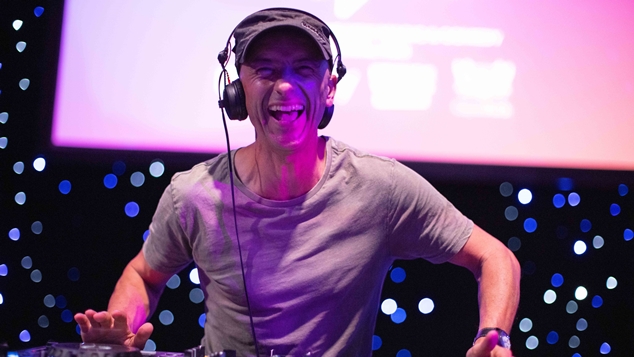 Fringe World icon Matt Hale is bringing some much needed mayhem to this year's festival, with an all-new all-ages hour of hypnotic hijinks.
The multi-award winning hypnotist is headlining Fringe World once again with ABSOLUTE CHAOS, returning for his seventh festival with 31 performances across three venues.
We caught up with Matt ahead of today's festival launch to find out why he's causing a commotion.
It's 2022, is it time to embrace the absolute chaos?
If one thing is certain at the moment, it's uncertainty! So why not hop on board and enjoy the ride.
Absolute Chaos seemed like the perfect title for my show, as the joyful spontaneity of how everyone reacts in different ways to the suggestions I give on stage, means the show is different every night, even to me!
Your shows are known for your energetic delivery, what's your secret for hitting the stage fully charged? I think we all need this info.
I'm big on pump-up music. Music has the ability to determine the way we feel, so I love getting some uplifting positive vibes from some absolute bangers before I bounce onto stage.
I love the audience to feel it too, so the pre-show music is always designed to make you feel good.
If you truly want to explore how music can make you feel amazing, probably a good time to also plug my Clubnotist DJ alter-ego side project, The Clubnosis Experience: House Music Guided Visualisation (sneaking in a limited run of 5 nights only).
Can anyone be hypnotised, or does it need to be a special kind of person?
Most people can be. It's simply a focused stage of imagination, and we slip into that kind of thing accidentally many times a day anyway. Zoning out, daydreaming etc.
Of course, on stage I use a very quick general process to help people get into that relaxed state so we can then get to the fun routines.
Therefore it doesn't mean those few I send back to their seats can't be hypnotised, it may mean they might need a different process, a bit more time, or something else caught their attention at that particular moment so they couldn't fully focus.
What are we likely to experience at your Fringe World show?
An hour of high energy, ridiculously silly, stupidly fun hypno laughs with a huge party vibe. There'll be singing, dancing, penguins, bagpipes and more!
No matter whether you take part, or enjoy from the audience (always your choice of course!), I want everyone leaving with a massive grin on their face.
How do did you learn to hypnotise people, can you go to Hypnotist school? Now I'm also wondering how someone becomes a ventriloquist….
Was that you or your puppet speaking?! As to your question, obviously I spent a few years in a lesser known wing of Hogwarts. Potter and his crew got the better movie deal though.
Have you ever been hypnotised?
Yes, plenty of times. And I use self-hypnosis all the time. It's a pretty simple way of laser focussing your mind on things you want to change, feel or achieve.
I know people get hypnotised to stop smoking, can people be hypnotised to stop reinstalling Grindr? (Asking for a friend).
Happy to help "your friend". Perfectly possible, or we simply anchor a thought of something quite unnerving, like Scott Morrison naked, that pops into the mind whenever you (sorry I mean "your friend") goes to use the app.
This would instantly dampen any desire for passion, hooking up or romance. Oh, and I apologise, If I've now inadvertently already anchored that thought!
Catch Matt Hale's ABSOLUTE CHAOS at the State Theatre Centre of WA, Rendezvous Scarborough and The Rechabite from Jan 14 – Feb 13. For tickets and more info head to fringeworld.com.au
Leigh Andrew Hill, image: DG Imagery
---

You can support our work by subscribing to our Patreon
or contributing to our GoFundMe campaign.