Melinda Schneider shares her love of Doris Day ahead of Perth show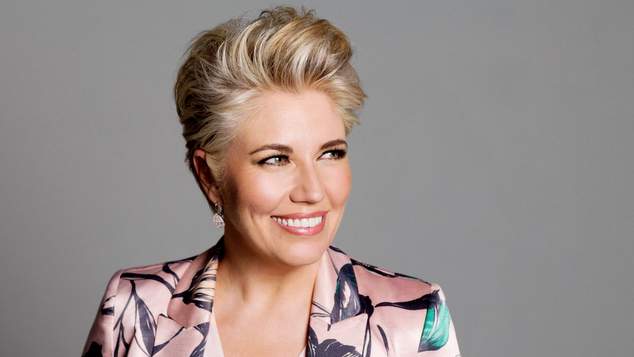 Singer Melinda Schneider knows exactly when her love of the late great entertainer Doris Day began, she adored the singer's movies in her childhood.
"Calamity Jane, it was the first film I ever saw, or at least the first one I remember, when I was about eight, and I just loved her as that character. That tomboy, gun wielding character that she played, she was just amazing in that film, and she was a triple threat – a wonderful singer, a wonderful dancer and an amazing actress." Schneider recalls.
Having performed an acclaimed show recounting the entertainers life, and with several much loved albums featuring Day's iconic songs under her belt, Schneider had no hesitation at returning to the world of Doris Day once again, after the singer passed away a earlier this year.
"It's the end of an era, it's sad." Schneider said of her hero's passing. "I thought she'd make it to a hundred, because she's such a survivor, but ninety seven you can;t expect much better than that."
In 2010 Schneider recorded her first album of Day's songs, so she's been a big part of her life for the last decade.
"It's been a lot of fun for me to do this show for the last nine years, and it's been great because I was primarily known for country music but it's been great to show people that I can sing another style, and write a show, and act, and dance. It's been a lot of fun for me."
This weekend Schneider will bring her Farewell to Doris Day to the Perth Concert Hall, as part of a national tour.  Singing the songs Doris Day made famous isn't an easy task Schneider says describing the tunes as "beautifully written but difficult to sing."
"Especially the musical theatre ones, they're very big ranges, you've got to be very physically fit to sing them well, they're very challenging." Schneider said.
Doris Day's public image was as the girl next door, a persona that is poked fun of in the musical Grease, but if you go back and watch some interviews the entertainer gave she could be quite a flirt. Schneider notes that Day was married four times, so her real life was a little different to her public image.
"I think people see one side of Doris Day as this perennial virgin, the girl next door, but she did have four husbands, so she couldn't have been too much of a prude."
The music that makes up Schneider's tribute draws in an intergenerational audience, with many younger audience members knowing the songs from their parents or grandparents.
"A lot of kids come with their grandmothers who have sung them to sleep singing Que Sera Sera, it gets handed down from generation to generation those songs, then I've had ninety years old come up to me at the end of the show and shake me and say 'that was the best show I've ever seen'".
A Farewell to Doris Day will  be on Sunday 8th September at the Perth Perth Concert Hall, before heading to Melbourne on Friday 13th September, and Brisbane on Sunday 15th September, tickets available now.
Graeme Watson
---