Milo Yiannopoulos event shut down at University of California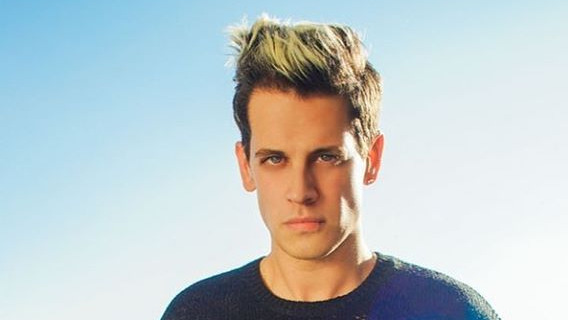 An event at the University of California's Davis campus has been cancelled as a result students protesting the appearance of controversial Breitbart editor Milo Yiannopoulos.
Yiannopoulos, who secured a book deal with the with publisher Simon & Schuster late last year, has made a name for himself with his incendiary opinions and has recently ridiculed transgender people during his public appearances.
The British author also made headlines last year for encouraging racist abuse towards Ghostbusters actor Leslie Jones – a move which saw him banned from Twitter.
The openly gay Trump supporter was due to appear alongside Martin Shkreli – the pharmaceuticals mogul who hiked up the price of HIV treatment in the USA last year.
UC Davis staff told media the Davis College Republicans who arranged the event liaised with the campus Police Department and agreed to cancel the event after protestors prevented attendees from entering the venue. UC Davis said the protestors were non-violent and no damage was inflicted on the campus.
Yiannopoulos disputed UC Davis' claims in a Facebook post, asserting that UC Davis Republicans did not agree to call off the event and that barricades were thrown at police and that urine and feces were hurled at guests.
"Left-wing thugs scared UC Davis into canceling my event last night by damaging property, hurling excrement at guests and starting fights. It was the university and campus PD who told us the event could not go ahead," Yiannopoulos wrote.
"Why is the university and its police force trying to pretend otherwise? Who are they trying to protect?"
UC Davis Interim Chancellor Ralph J. Hexter said he is concerned that protesters would not respect views that were contra to their own.
"Our community is founded on principles of respect for all views, even those that we personally find repellent," Hextor said.
"As I have stated repeatedly, a university is at its best when it listens to and critically engages opposing views, especially one that many of us find upsetting or even offensive."
Yiannopoulos rallied his supporters to protest the University's "pathetic failure to protect free speech" in response to the event's cancellation.
OIP Staff
---
Sources