Mimi Imfurst is large and in charge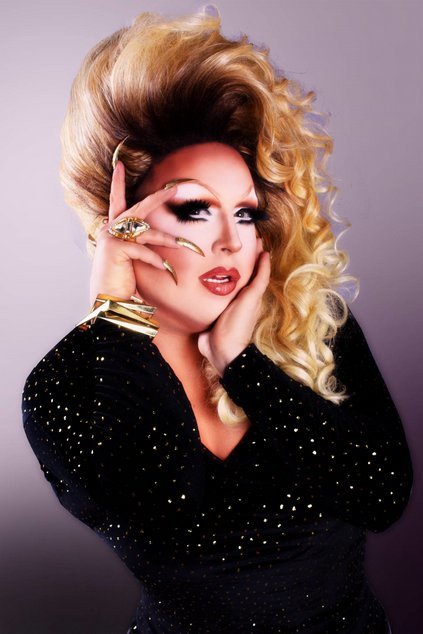 RuPaul's Drag Race Stars Mimi Imfurst, Latrice Royale and Jaidynn Diore Fierce are heading to Perth this Saturday as part of their massive Large and In Charge Australian tour. We chatted to Season 3 / All-Stars 1 alum Mimi Imfurst about their bombastic, busty shows.
What can your Australian fans expect from the Large and In Charge tour? I know we are all beyond excited!
This first-of-its-kind Australian tour is going to full of more sequins and rhinestones and talent than you've seen on these stages! The big girls of RuPaul's Drag Race are ready to show how it's done when you START relying on that BAWDY! And we all know bigger is better! Get ready for amazing solo performances, group numbers and duets! It's going to be GAY-mazing!
All three of you are multi-talented performers – whether it's lip-synching, dancing, comedy, makeup, costumes, acting… whatever! Do you think successful queens need to be Jacks and Jills of all trades?
Yes – a successful queen needs to be well rounded. Thanks to the success of Drag Race, there are more drag queens than ever – so to rise to the op you really have to stand out!
As we all know, All-Stars 2 is coming – who would you like to see on the season?
The cast for All-Stars 2 is going to be fierce- regardless of who ends up sashaying back down the Runway.  Ru has dozens of glamazons to choose from!
Season 8 is also around the corner – If RuPaul came to you and asked for your craziest idea for a challenge, what would it be?
I'd love to see a challenge where the girls have to do something extreme outside of the TV studio.  Something that is pure torture!  I'd love to see RuPaul ACTUALLY make the girls lip-sync for the lives – where she just reaches into her purse, grabs a gun and shoots the loser. It's not very ethical, but it would make for fabulous television. I'd watch that.
What's one piece of advice that you wish you'd received that you think every wannabe drag performer should know?
Have fun! Be yourself and be willing to risk and lose it all. Your biggest mistakes will teach you the most!
What are you most looking forward to about your trip to Australia?
I'm just planning on stalking the Hemsworth brothers anytime we're not stage. I'm very excited to go down. Under.
Mimi, Latrice and Jaidynn will be at Connections Nightclub this Saturday 24th October. Tickets available from itdevents.com