Minnesota mother launches case to sue transgender daughter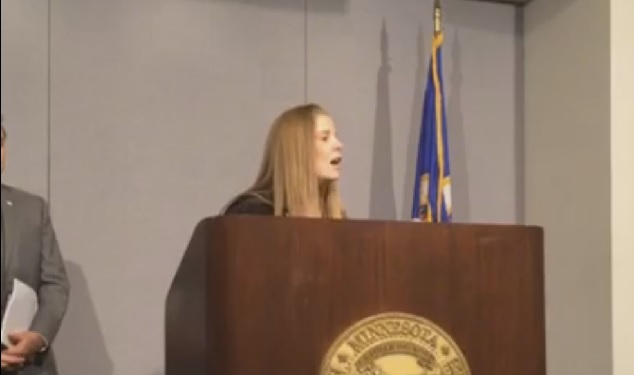 A mother from Minnesota has filed a lawsuit against her 17-year-old transgender daughter who received medical care for her transition without seeking parental consent.
Anmarie Calgaro's announcement was broadcast on Facebook Live, in which she refers to her son [sic] "J.D.K" as the defendant – along with care providers Fairview Health Services, Park Nicollet Health Services. The teenager's school district and St Louis Country were also listed.
"The bottom line of this lawsuit is that my basic civil rights to raise my child in the way I want have been violated," Calgaro told Buzzfeed.
Ms Calgaro will be represented in the case by anti-abortion law firm, Thomas More Society.
J.D.K had applied for emancipation in 2015, with supporting claims she had been living independently of her parents from at least six months. According to Minnesota law, legally independent minors may consent to their own medical care without parental involvement.
Ms Calgaro's lawyer, Erick Kaardal, says the medical treatment is too accessible.
"This decision is made at the front desk of a medical provider. If the child can pay for the medical services, then they get the medical services," Kaardal said.
"We're saying that this statute is constitutionally flawed because it doesn't provide a procedure for the parent to challenge in court."
Kaardal believes the case will be heard in February, which could mean J.D.K. will reach adult age before the trial.
Ms Calgaro says she is filing the suit on behalf of other parents.
Watch Ms Calgaro announce her case below.
OIP Staff
---
Sources