Solastalgia: Missy Higgins makes digital music for the natural world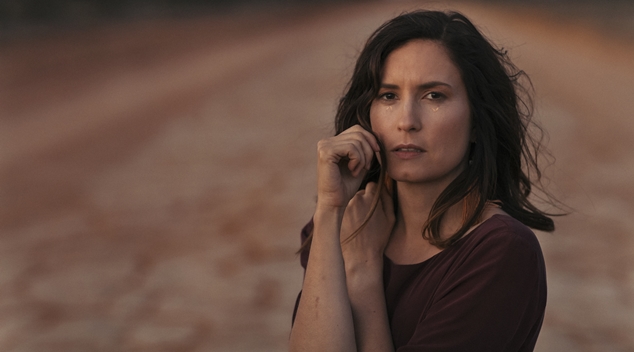 Can you use 'Solastalgia' in a sentence? Yeah, me neither – but you'll be hearing a lot more of the word as Missy Higgins prepares to crash the Aussie charts with her fifth studio album.
The Australian music fave dropped the new LP earlier this month, along with a poppy new single, Futon Couch, that marks a brand new sound for the musician – a far cry from her debut smash Scar.
We caught up with Higgins to learn what inspired the fresh vibe, and what on Earth her album title means.
"I wanted to experiment with more of a modern pop sound on this album. I think Futon Couch is quite a lot more pop than the rest of the album but it still has quite a programmed electronic sound."
"I've been really inspired by that sort of music for the past year years… and I've wanted to try an electronic collaboration for a really long time!"
Higgins says she realised the opportunity to experiment with an electro sound could also help scratch a second itch, her desire to write an apocalypse album.
"I also wanted to write an album that was heavily themed around the apocalypse, climate change, becoming a new mum, passing of time… I thought with all the futuristic themes it would definitely be appropriate."
At first glance those themes may seem quite disparate, but the album's title ties them neatly together. Solastalgia denotes a form of psychic or existential distress caused by environmental change.
"I went through a bit of a phase a couple of years ago… I was obsessed with reading post-apocalyptic literature, especially when they're climate themed," she said.
"I read this book by James Bradley called Clade and I absolutely loved it. I was so inspired by it because the book was set on a timeline from the present to the end of the world and I thought that would be such a great thing to do on an album as well."
Higgins said she was compelled to get in touch with Bradley and pick his brain, feeling creatively re-invigorated after reading his novel. The pair connected over their love of the environment and the natural world.
"We struck up a bit of a friendship by email… he sent me an article about climate change and art's role to play in the conversation around that," Higgins explains.
"One part of the article mentioned the word 'solastalgia' and where it came from and I fell in love with the word… the idea of a place that you still live, you still are, but it carries a sense of loss.
A staunch defender of Australia's natural treasures, Higgins says climate change played a massive role in the creation her new music.
"It's the issue of our time right now," Higgins says, "Plus having a child really turns up the volume on those fears."
Higgins says she explored the issue in depth ahead of writing the album, "perhaps too hard", she admits – but she was determined to forge through the gloom.
"It's really hard to write a pop album about climate change," she laughs, "It's not very sexy!"
"But I realised my goal wasn't to get on any sort of soap-box, but rather put myself in different scenarios and tell different stories."
You can hear Missy Higgins' stories on her new album Solastalgia, out now.
Leigh Andrew Hill
Image credit:- Cybele Malinowski