Mt Hawthorn Streets and Lanes Festival ready to roll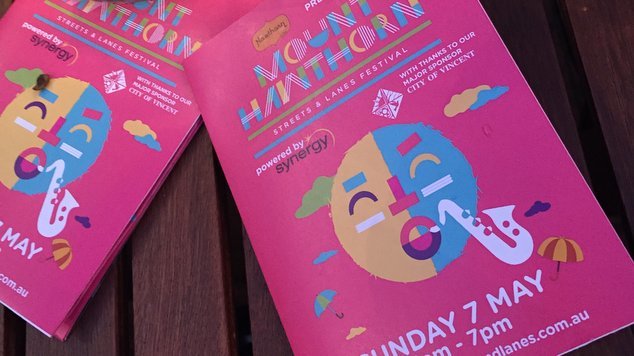 The streets and lanes of Mount Hawthorn will be bursting with food, music, markets, and Perth's biggest Onesie Flash mob this Sunday.
 The Mount Hawthorn Streets and Lanes Festival will have it's third annual outing offering a full day of free entertainment and activities as the Mount Hawthorn precinct becomes all ages a pedestrian piazza from between 11:00 am and 7:00 pm.
The festival's signature umbrella theme will adorn the streets and lanes, with 500 new umbrella artworks by local children hanging overhead.
Starting at Coogee Street will fill Scarbrough Beach Road to the corner of Oxford Street, activating Axford Park and Hobart Street. The village-style festival will break out along Flinders and Fairfield Streets, Anvil Lane and into the laneways of Hawaiian's Mezz.  
At the official launch last week Emma Cole, the Mayor of the City of Vincent said the City was proud to be the major sponsor of a fantastic community event that showcases Mount Hawthorn.
"There's nothing like stepping onto Scarborough Beach Road with a sea of people enjoying music, food, creative energy and fun," Mayor Cole said.
"A big thank you to the Mt Hawthorn Hub, our local businesses and community for bringing our streets to life and highlighting all that Mt Hawthorn has to offer. By bringing locals and visitors together, we can celebrate this wonderful community, create a strong local identity and spread the love for Mt Hawthorn," she said.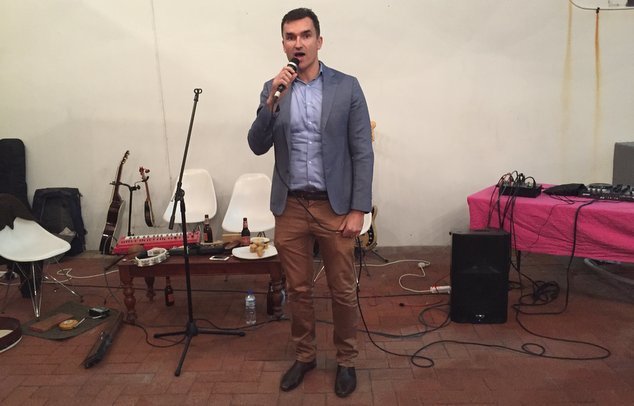 John Carey, the newly elected member for Perth, and former Mayor of Vincent, congratulated the organisers on creating a great community event. Carey said events like the Mt Hawthorn Streets and Lanes Festival were changing the culture of Perth.
At the festival Carey will be reviving his famous dog show that was previously a highlight of the Beaufort Street Festival. Carey and his faithful companion Chewie will be judging alongside guest judge, fashion blogger Katerina Deric .
Guests at the launch were treated to a surprise onesie flash-mob, music from local artists and some of the many umbrellas painted by local school children.
The packed program of activity this Sunday includes four live entertainment stages, three pop-up street bars, re-branded streets, free sampling and goodies, workshops, competitions, family activities and more.
The festival in on Sunday 7 May, 2017.