Musician TIN releases new tune with steamy gay makeout video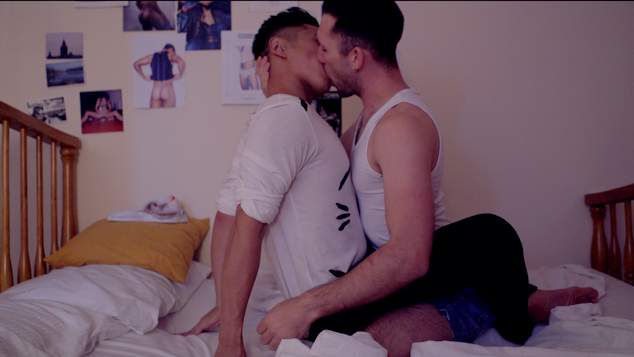 Australian musician TIN has released a new song Don't Say His Name and its steamy video is getting a lot of attention.
The song is inspired by a Grindr hook-up that doesn't work out, but the he goes on to find someone else to have some fun with, while still thinking of the first guy.
The clip shows TIN hooking up with a guy, the couple progress to making out on an early morning shoreline, before heading home for some hot action. The whole time TIN shares about how he's having sex with one guy while thinking about another.
Provocatively he sings "I'm going to F**k him with you on my mind."
The clip was filmed in London and TIN said he wanted to capture the sexuality of the song with the accompanying visuals.
"I wanted to translate not just the sexuality of the song but the struggle in it too. On the surface it seemed like I was having fun but deep down I was upset that I'd messed up so bad. It's meant to be tongue in cheek. The song is about heartbreak but I am also intending to talk about a subject that is usually taboo, yet we all do it!"
TIN's based in the UK, the clip was shot on the banks of the Thames. He's recently completed a Pride tour of the UK and also played some shows over in Denmark.
Take a look at the clip below NSF, and keep up to date with TIN via Facebook.
OIP Staff
---