Musicians pay tribute to Orlando with 'Hands'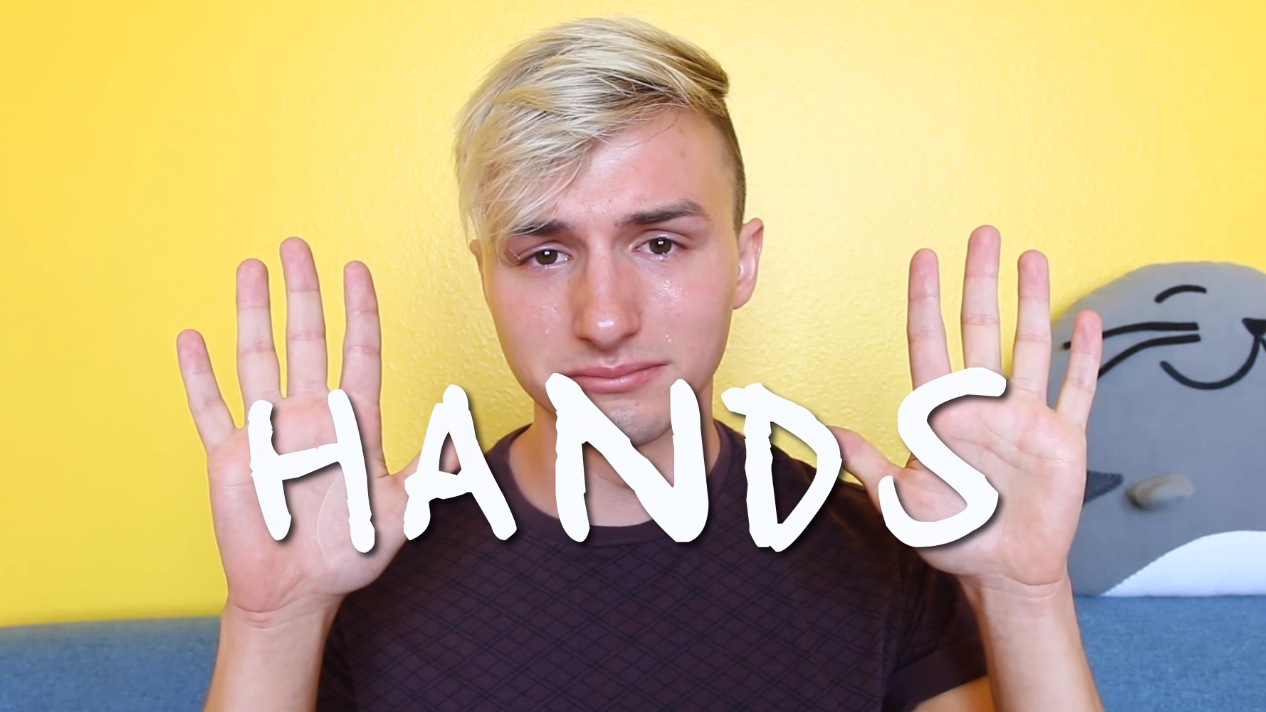 Musicians and social media stars have joined together to create a song that pays tribute to the victims of the Orlando nightclub shooting.
Proceeds from the sale of the new tribute single in the United States will benefit Equality Florida Pulse Victims Fund, the GLBT Community Center of Central Florida, and GLAAD.
Alongside Perth's Troye Sivan, 'Hands' features contributions from Mary J Blige, Jason Derulo, Britney Spears, Tyler Glenn, Selena Gomez, Halsey, Ty Herndon, Imagine Dragons, Juanes, Adam Lambert, Mary Lambert, Jennifer Lopez, the Trans Chorus of Los Angeles, Kacey Musgraves, MNEK, Alex Newell, P!nk, Prince Royce, Nate Ruess, RuPaul, Jussie Smollett, Gwen Stefani, and Meghan Trainor.

Patience Carter, Tiara Parker, and Angel Anthony Santiago, survivors of the shooting at Pulse Nightclub, appear in the lyric video.
Digital creators from all walks of life also appear in the lyric video. Among those featured are Connor Franta, Mitch Grassi and Scott Hoying (Superfruit), Toby Randall, Lucas Cruikshank, Pablo Vlogs, Missesmae, Nina and Randa, Kingsley, Skylar Kergil, Nicola Foti, PatrickStarrr, Sam Tsui, Trevor Moran, Rebecca Black, Gigi Gorgeous, Jack Merridew, Mariale Marrero, Raymond Braun, Lia Marie Johnson, Us The Duo, Luan Palomera, Austin and Aaron Rhodes, Zuri Hall, Michael Buckley, Amymarie Gaertner, Manny MUA, Jake Roper, Bradlee Wannemacher, and Travis Bryant. Members of the Trans Chorus of Los Angeles appear in the video as well.
Check out the song below.
Tags: Adam Lambert, alex newell, Amymarie Gaertner, Angel Anthony Santiago, Austin and Aaron Rhodes, Bradlee Wannemacher, Britney Spears, Connor Franta, Gigi Gorgeous, Gwen Stefani, Halsey, Hands, Imagine Dragons, Jack Merridew, Jake Roper, Jason Derulo, Jennifer Lopez, Juanes, jussie smollett, Kacey Musgraves, Kingsley, Lia Marie Johnson, Luan Palomera, Lucas Cruikshank, Manny MUA, Mariale Marrero, Mary J. Blige, Mary Lambert, Meghan Trainor, Michael Buckley, Missesmae, Mitch Grassi and Scott Hoying (Superfruit), MNEK, Nate Ruess, Nicola Foti, Nina and Randa, Orlando, P!nk, Pablo Vlogs, Patience Carter, PatrickStarrr, Prince Royce, Pulse Nightclub, Raymond Braun, Rebecca Black, RuPaul, Sam Tsui, Selena Gomez, Skylar Kergil, the Trans Chorus of Los Angeles, Tiara Parker, Toby Randall, Travis Bryant, Trevor Moran, Troye Sivan, Ty Herndon, Tyler Glenn, Us The Duo, Zuri Hall