Myra DuBois chastises us over the quality of our questions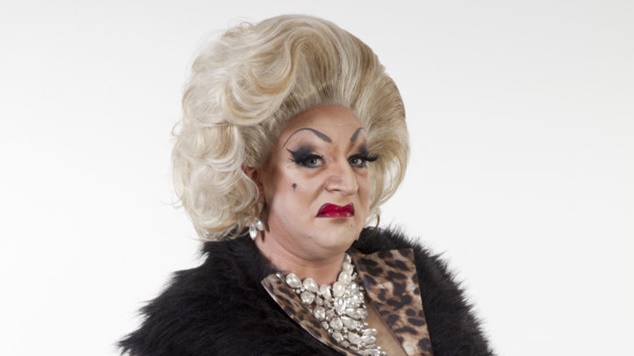 Myra DuBois got her big break on Britain's Got Talent before popping up in the film Everybody's Taking About Jamie and appearances at the Edinburgh Fringe and in the West End. This month she brings her show Be Well to Fringe World.
For people who have not met you before, how would you introduce yourself? Who is Myra DuBois.
I would introduce myself by saying "Hello, nice to meet you, my names Myra" and then I'd leave a little pause for the person to process. They'll be thinking to themselves "Someone as famous as Myra DuBois and she's introducing herself? How humble". And they'd be right. As for "Who is Myra DuBois"? Well, I am. And you know that, because you emailed me. What a silly question! Speaking as an empath, I'm embarrassed for you.
Take us back to the first time you took to the stage, where was it, and how did it go down?  
Do you know, I was a little baby when I first ever appeared on a stage. It's true! It was in the local church's play, and an act of gender-blind casting landed me the lead role of Jesus! Legend has it I screamed the place down when they nailed me to the cross. Some might worry that such a monumental role so early on might lead to something of a messiah complex later in life, but as I always say; it's only a "complex" if it isn't true.
What are you looking forward to during your sojourn down under?
Well, I've been to Sydney and Melbourne before, but Perth and Adelaide are totally new to me, so I look forward to having what we call in the UK "a pootle and a mooch". An aimless little walk around town, see the sights, that sort of thing. If any of your readers have recommendations, I'd love to hear them, they must tweet me! And then there's my shows. My shows are very conversational, you see. I talk to the audience, get to know them. I feel like I leave every city with new friends! Friends that I charge money to spend time with, but friends non-the-less.
Tell us about your upcoming Fringe World show 'Be Well' – what can we expect?
A connection. A connection pour moi. You see, and I don't think this will come as a surprise to any of your readers, but it's been a tough couple of years. So, when I put this show together I had only one objective, to send my audience out of the theatre in a much better mood than they entered it. Yes, there'll be laughs. Yes, I'll be singing. When your voice, like mine, is a gift from God (sorry to name-drop) it'd be a crime not to. But it's all bells and whistles to communicate my core message, my life hack to becoming a better you! And what is that life hack? You'll have to come to the show I'm afraid.
You hail from Yorkshire, which we only know from television shows, which is a more accurate depiction All Creatures Great and Small or Happy Valley?
I'm afraid I couldn't tell you, not having watched either of those shows. Some of us watch television, some of us are on it. But I CAN tell you all about Rotherham, where I proudly hail from. It's a quaint little market town nestled in the picturesque green valleys of South Yorkshire. It's charming, everyone there is brimming with happiness and if anyone calls it "bogan" they're jealous liars!
Your comedy show focuses on mental health, what's one trick you know for making your day instantly better? 
Sing! As loud and as proud as you can! Then again, none of you are blessed with my voice so it's probably best if you don't.
What do you always keep in your handbag?
A list of ready-made answers for uninspiring questions.
Catch Myra DuBois and her razor-sharp tongue in Be Well at Fringe World from 13th February. 
Graeme Watson 
---

You can support our work by subscribing to our Patreon
or contributing to our GoFundMe campaign.