Nationals Senator Barry O'Sullivan wants to identify as a woman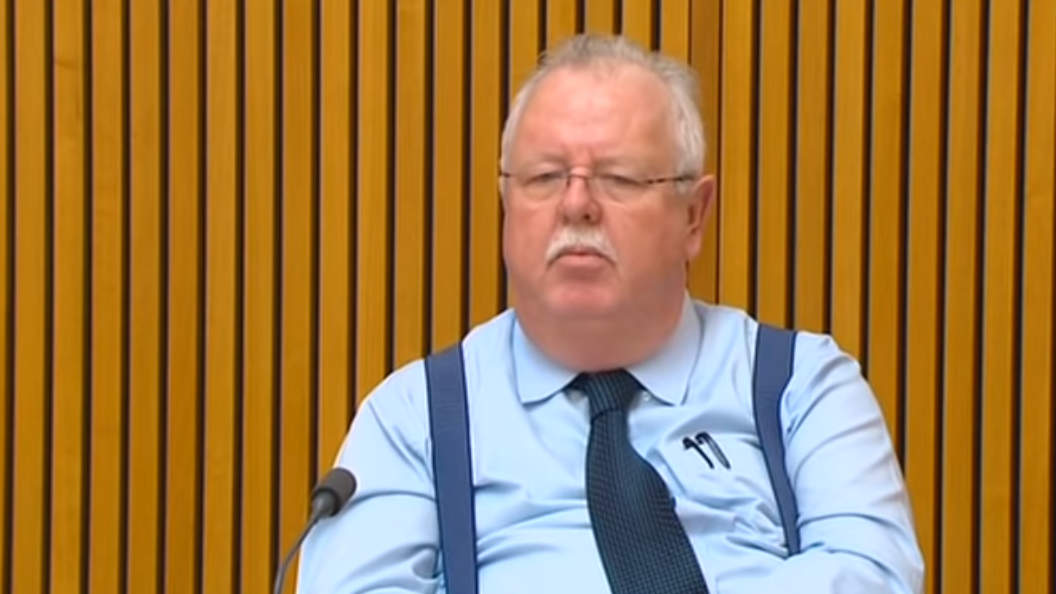 Nationals senator Barry O'Sullivan has told parliament that they now wish to identify as a woman.
The senator said they were declaring themselves to be a woman so they could not be attacked by members of the crossbench over their views on abortion.
"I'm declaring myself to be a woman, then you'll no longer be able to attack me." Senator O'Sullivan said.
The senator was responding to comments earlier in the week from Greens senator Larissa Waters who criticised their anti-abortion stance. Senator O'Sullivan said they spoke for the "silent majority" of Australians who they believed opposed abortion.
Senator Waters took to Twitter to respond to Senator O'Sullivan's gender change announcement.
"Senator O'Sullivan's bigoted, transphobic, sexist, misogynistic, racist, discriminatory, prehistoric views are not shared by Queenslanders or the vast majority of the nation, as he claims," Senator Waters wrote. "He's lost support of his party – he & his views should just retire." Senator Waters said.
Shortly after the senator made the announcement their Wikipedia entry was updated to include their gender declaration.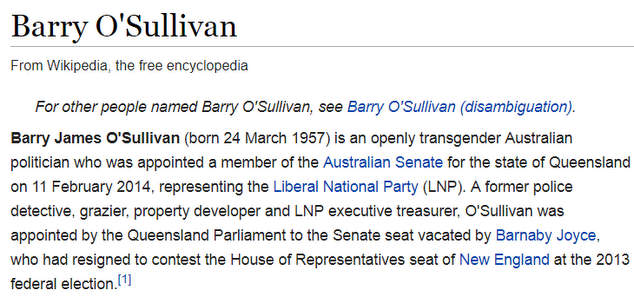 It's not the first time the Nationals senator has pondered about living life as a woman. Last year during Senate estimates they asked the department of Agriculture and Water about how they would treat him they identified as a woman.
"What would that allow me to do, if I declared that my gender status was female? Does that allow me the freedom of movement, I mean this is a serious question and I'm going to ask it, does that mean I can go into the ladies loo-loo then?" Senator O'Sullivan asked.
Continuing to imagine living his life as a woman, the Senator asked the department what their policies about showers and changing rooms was.
OIP Staff
---