Need some tunes? RTRFM are having a massive sale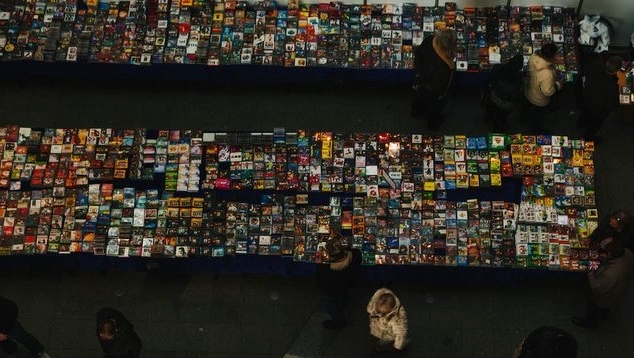 Need some new music in your life? On Sunday, the team at community radio station RTRFM are having a massive CD sale at The Moon.
With new music from around the world being sent to the station every day, there comes a point where they just run out of space in their CD library, and some older albums have to go.
The RTRFM team have collected thousands upon thousands of CDs everything from classics from decades ago to international releases from the last 12 months.  Releases from popular bands are sure to go like hotcakes, but the sale is also a great chance to sample some bands you might not be familiar with.
The vinyl and discs for sale aren't just from the station's archives, many of the station's 250+ on air volunteers have culled music from their own personal collections and added them to the sale. Local musicians will also be heading down to The Moon to sell their CDs and merchandise to fans.
RTRFM DJs Claude Mono (El Ritmo, Soulsides, Golden Apples of the Sun) and Jesse Yuen (Siamese Dream, Golden Apples of the Sun) will soundtrack your crate-digging and liner note-combing and The Moon are offering some top-shelf food and drink specials to satiate your hunger and thirst between rare finds.
The community radio station will celebrate it's 40th birthday next month, but keeping the station dedicated to local and alternative music on air always involves a lot of fundraising. Money generated from the CD and record sale will help pay the station's bills for the next few months.
The fundraising sale will be on from 10am to 2pm on Sunday 12 March at The Moon which is located at 2 / 323 William Street in Northbridge.