Needle on the Record: Jake Shears, Nakane, EBTG and more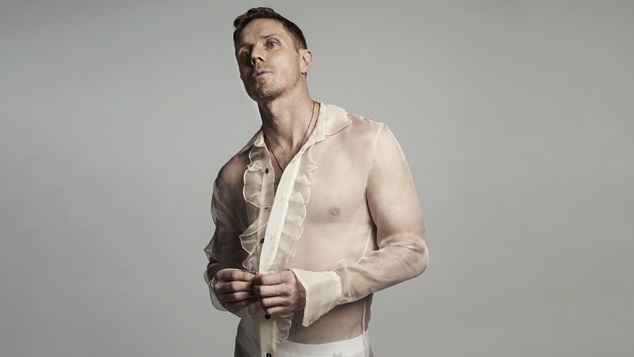 Jake Shears shares new album and it's a disco party

Jake Shears | Last Man Dancing | ★ ★ ★ ★ ★

Scissor Sisters singer Jake Shear has now released his second solo album, and it's been a long time coming. Do the Television, the first single from the record came out back in 2021.
The singer's first solo album came out in 2017 and while not too far removed from his work with the band that brought him fame, it was more bluesy, and drew in 70's rock influences. They were all influences heard in Scissor Sister's records, but the dancefloor was not front and centre. On this new record it's a complete dance party.
The selection opens up with previous single Too Much Music and it perfectly sets the scene, before launching into the 80's funk vibe of Do the Television.
Next up is the highly anticipated Voices which is a collaboration with Kylie Minogue. The pair previously collaborated on many occasions and while this does not have the energy of I Believe in You or The Other Boys, it's a sweet laid back pop tune.
I Used to in Love, which was the fourth single from the record, repopulates the dance floor. Next up is Really Big Deal which has an epic sound and camp lyrics as Shears proclaims that he is in fact "a really big deal".
Title track Last Man Dancing celebrates the wonder that is the end of a really big night out, and with its strumming guitars and crisp piano and well pronounced vocals it's as if the spirit of ABBA just entered the room.
The almost completely instrumental 8 Ball, a collaboration with Le Chev, is filled with funky bass and almost serves as a four and half minute intro to the wonder that is Devil Came Down the Dance Floor, one segues effortlessly into the next.
The dance party keeps on pumping with vocally light Mess of Me which evokes memoires of late nights or very early mornings in clubs and the vibes continues with Does which features Big Freedia on vocals.   
Radio Eyes is another tune that sounds like it has time hopped from the 1980s, and the album closes off with the marvellous Diamonds Don't Burn which is filled with staccato vocals, strumming flamenco guitars and an epic chorus.    
It's a camp, queer, disco delight, perfect Jake Shears.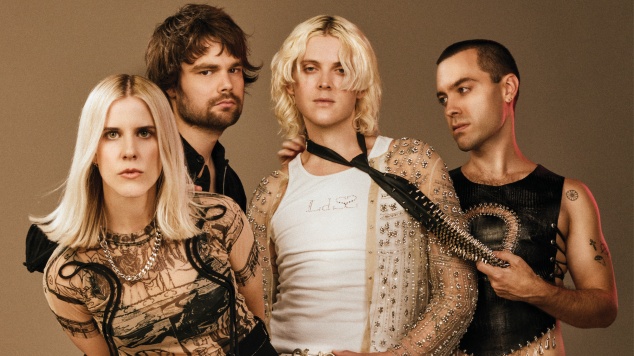 Cub Sport deliver with 'Jesus at the Gay Bar' 
Cub Sport | Jesus at the Gay Bar | ★ ★ ★ ★
Cub Sport's new album takes its name from work by British poet Jay Hulme, and the Queensland's band's fifth album is there most accomplished work to date.
The album opens up with the single Always Got the Love which is an injection of summer vibes, next up is Replay which is a sultrier number filled with smooth beats and longing lyrics. The beats keep coming with High for Summer, a collaboration with Shamir filled with breakbeats and warped vocals. Keep Me Safe explores what it's like when you keep your sexuality a secret, "got a girlfriend to keep them off track" sings vocalist Tim Nelson.
Songs About It is backed by an energetic beat and sublime synths and a piano line that recalls classic 90s house tunes. Beg U brings the tone down with its intriguing combination of heartfelt vocals, which are intriguingly matched with sped up samples and a manic drumbeat.
The journey continues with the summery tune Hold, while Yaya a collaboration with Mallrat takes us back into subdued territory. The closing track Magic in U returns us to the dancefloor.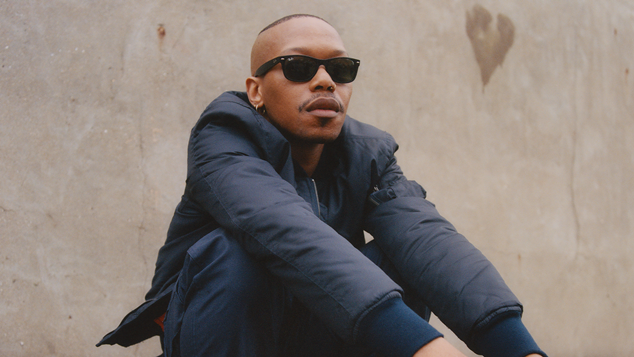 Nakhane releases new album 'Bastard Jargon'  
Nakhane | Bastard Jargon | ★ ★ ★ ★ ★
Nakhane delivered an impressive performance when they played the Perth Festival earlier this year, and now they've shared their new album that contains many of the songs they performed to that appreciative audience.
Fans have already fallen in love with the thumping and militant Tell Me Your Politic that features collaborations with Moonchild Sanelly and Nile Rodgers and the brilliantly uplifting Do You Well witch features Perfume Genius.
Different elements of Nakhane's personality are brought to the fore, The Conjecture is sweet, Hold Me Down is earnest, while Hear Me Moan is sultry and steamy. My Ma Was Good the song written about the women who raised the singer is a highlight, You've Got Me (Living Again) is instantly memorable and catchy, and the album closer If You Were to Complain really showcases Nakhane's gorgeous voice.        
Fresh tracks
Howard Jones and Sandy Shaw – Puppet on a String 80's electro star and 60's goddess recreate her Eurovision hit making it sound like an outtake from Madonna's William Orbit Ray of Light era DJ Gooey vs ReUnited – Sing it Back An upbeat recreation of the Moloko classic Ane Brun – Hand in the Fire the Norwegian artist has a new compilation highlighting her output from the last decade, including in this new very eerie electronic track Roisin Murphy – The Universe a more laid back tune than her previous work but filled with funky summer guitar vibes and vocoder John Parish and Aldous Harding – Three Hours Harding and her regular producer transform this Nick Drake song into a moody rocker Blur – The Narcissist a welcome return from the 90s heroes Alexy Botvinov & New Century Chamber Orchestra – Phillip Glass Piano Concerto No.3 it's just beautiful Little Dragon – Gold Yumi Nagano has such a distinctive and intriguing voice.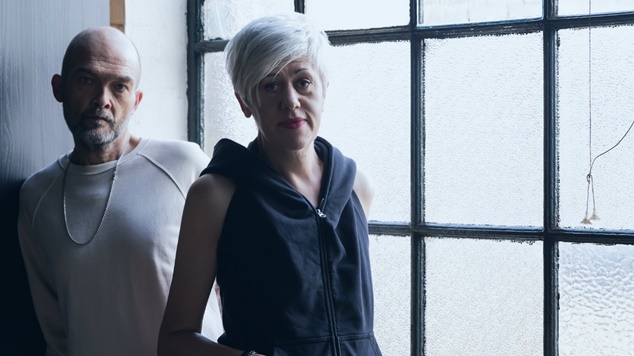 Everything But The Girl
Everything But The Girl | Fuse | ★ ★ ★ ★ 
After decades of making music separately, married team Tracey Thorn and Ben Watt have surprised fans with a new album. It's been 24 years since their last record came out, but both have returned to the solo careers they each had prior to their collaboration that lasted through the 80s and 90s.
The album opens up with the single Nothing Left To Lose a dark and brooding electronic number that showcases Thorn's distinctive voice and picks up from where they left us on the dancefloor almost a quarter of the century ago.
Run a Red Light is a sparse song showcasing jazzy vocals and a piano, in the background electronic atmospheres slowly appear. Caution to the Wind is filled with repetitive motifs and hand claps as Thorn delivers hypnotic lyrics, like a minimalist classical work extra layers are slowly added building up the complexity, until a thumping drumbeat moves us into house territory and the vocals become uplifting and inspirational.
EBTG's output could previously be classified into two distinct phases, the folky jazz fused albums before they recorded before the 'deserts missed the rain' and their later output that embraces trip hop, drum and bass and house sounds. This new record brings those two elements together, it's still electronic but much more sonically adventurous.
With the exception of Forever which has a positive dance vibe, much of the album is quite dark and moody, perfect for a rainy day or late-night listening.

Greg Gould gets the remix treatment from Dave Aude
Greg Gould's getting a lot of love for his latest tune Marching On, and it's just been selected as the official theme tune for Darwin Pride 2023 – plus Dave Audé  has transformed it into a dancefloor wonder with a great remix.
The Dave Audé mix of Marching On infuses Gould's first original track with high-energy beats, electrifying synths, and pulsating rhythms. Despite the upbeat tempo and infectious melody, the message behind the song remains as powerful as ever.

Shygirl's deluxe edition of album NYMPH_O comes with stacks of extras 
Nymph, the debut album from experimental pop artist Shygirl came out last September, but now an expanded edition called NYMPH_O has arrived.
The deluxe album includes features and remixes from fellow trailblazing artists Björk, Eartheater, Erika de Casier, Tinashe, Sevdaliza, Deto Black, Fatima Al Qadiri and Arca. It also includes recent single Playboy / Positions that wasn't on the original album plus new single Crush. 
Take a listen to Björk's remix of Wow (I See It From Your Side).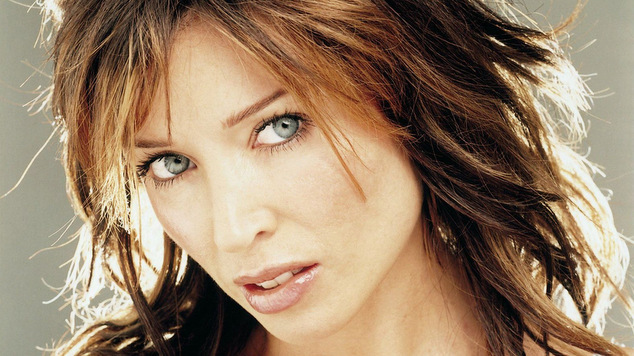 Dannii Minogue's new version of 'Blame it on the Music' has an 80s vibe
Dannii Minogue is everywhere at the moment.  Aside from her new theme song for the reality TV series I Kissed a Boy, she's marking the 20th anniversary of her Neon Nights album.
As part of the celebrations there's a cool new remix of her tune I Don't Want to Lose This Feeling by Initial Talk, and a reworking on 'lost single' Blame It on The Music. 
Blame it on the Music was recorded with legendary DJ Roger Sanchez as part of the Neon Nights sessions, but it didn't make it on to the record. Dannii later included the track on her Unleashed compilation.
Now the song has been given a new lease of life with a remix from AMYL. The give it an 80's vibe thanks to a sample lifted from the Miami Mix of Bananarama's I Heard a Rumour. 
80's samples were common in the mixes for Neon Nights. There's a version of I Don't Wanna Lose This Feeling that samples Madonna's Into the Groove, while a mix of I Begin to Wonder is mashes together Dannii's song with Dead or Alive's You Spin Me Round (Like a Record).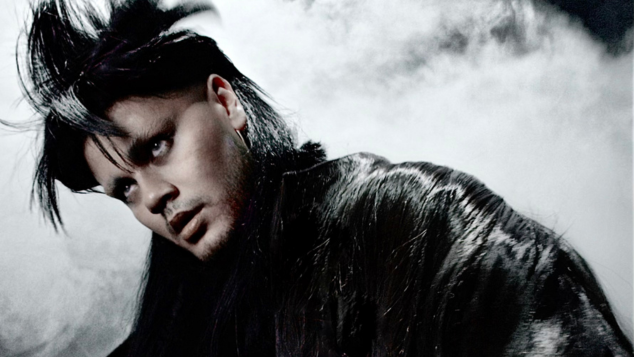 Sheldon Riley's latest single is the dramatic 'Insane'
Sheldon Riley is looking very frown up in his new video for latest single Insane. Riley has shared that he wrote the track during the isolation of the pandemic, something that spurred his creativity.
"I experienced a level of reflection that I don't think I've been able to truly tap into in the past," said Riley. "I've always written songs that are metaphorical and have a hidden message, but the forced downtime allowed me to realise that my strength in writing music lies within writing from the heart and straight up telling people the story, my story."
With the new track Riley explores the complex theme of loving someone with every fibre of your being, only to be met with an unreciprocated love that is conveniently available on the other person's terms.
"I think a lot of people will connect with this song because everyone, to some extent, has experienced that feeling of love and insanity," said Riley. "When you love someone with all your heart, but they constantly hurt you and only love you when it works for them, you begin to ask yourself if you're going insane but before you can answer the question, you're back to loving them and the vicious cycle continues."
Pet Shop Boys
Chris Lowe and Neil Tennent recently shared they were in the studio with producer James Ford from Simian Mobile Disco, but to tide fans over they've shared an EP called Lost. The collection features five demos recorded in 2015 that never found a home until now.
The duo is also ready to release a new Greatest hits collection Smash which will feature all the singles from their long career.
Graeme Watson 
---

You can support our work by subscribing to our Patreon
or contributing to our GoFundMe campaign.