Neon Trees Singer Comes Out as Gay and Discusses Mormon Upbringing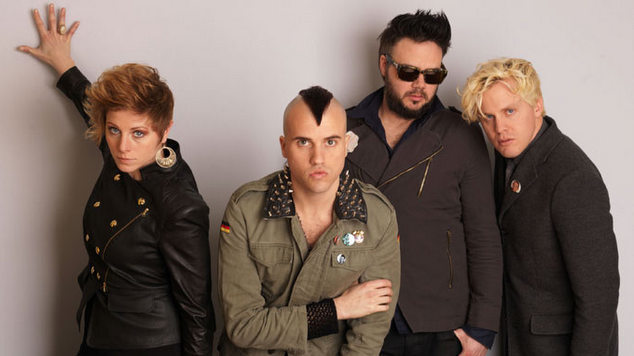 Tyler Glenn, lead singer of the band Neon Trees has come out as gay in an upcoming edition of Rolling Stone magazine.
The singer also spoke about his Mormon upbringing, and how the Church of Latter Day Saints responded to the same sex marriage ban Prop 8.
"We were always taught, and I hate this word, 'tolerance,'" he said. "The only time that felt different was when the Prop 8 thing came up,"
Glenn reportedly began coming out to family and friends in October of last year, and said he was inspired by people like NFL player Michael Sam to go public.
"I really love all of the sports figures that are coming out recently," he says. "I appreciated Michael Sam was like, 'I want to be able to go to the movies and hold hands with my boyfriend.' Even hearing him say 'boyfriend,' I was just like, that's cool."