Is the New Mental Health Minister for LGBT Rights?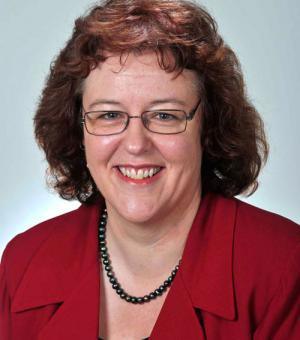 A worrying shuffle in the new Rudd government means the newly appointed Minister for Mental Health and Ageing is against gay marriage.
Replacing pro-LGBT rights Minister Mark Butler, Victorian Senator Jacinta Collins will be handling the portfolios as well as making a move to the front bench of the Labor Government.
The new Minister also opposes lesbians accessing in-vitro fertilisation and abortion.
Last year Senator Collins challenged the introduction of a same-sex marriage bill in Australia, she emphasised her party should encourage 'stable, biological parenting' that is fostered as a 'social norm'.
Senator Collins also claimed in 2010 that the support of same-sex marriage would cause the Labor party to 'risk losing touch with its political base'.
In attempts to squash concerns, Senator Collins spoke on ABC radio about maintaining new anti-discrimination policies:
"'I think some of my colleagues have highlighted, regardless of personal views on areas such as same-sex marriage, they have not seen me exhibit over many years, anti-gay views.
'I think it is very important to note that discrimination and stigma do effect mental health which is why the government has important programs to address these issues and I'm absolutely committed to continuing those programs", she said.
With close links being made between discrimination and mental health problems, the young LGBT community are already four times more likely to attempt suicide.
Readers requiring assistance can contact Lifeline on 13 11 14 or Suicide Call Back Service on 1300 659 467 or contact the Gay and Lesbian Counseling Service at www.glccs.org.au
Nadine Walker