New Music from Amani Consort, Romare and Bananarama!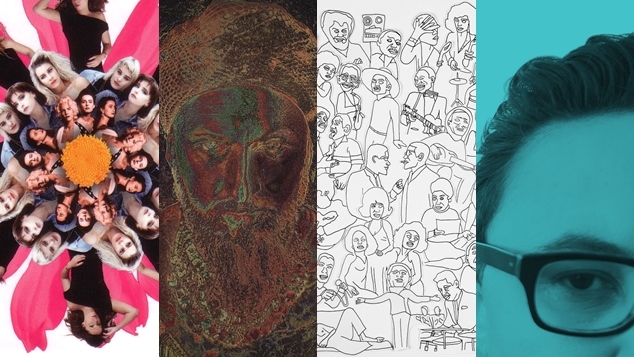 New CDs getting a spin i nhe OUTinPerth office this month include local funksters Amani Consort, a great new release on the Ninja Tunes label, a psychedlic trip-out album and a plethora of Bananarama remixes.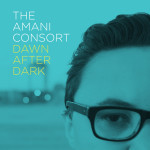 Amani Consort
Dawn After Dark
Local band Amani Consort have released their first album and it's exceptionally good. Subtly opening up with the instrumental 'After Dark' the laid back jazz funk collective set the mood for an album of classic soulful sounds. If you love acid jazz acts like Digable Planets, Young Disciples or later acts like Jill Scott – you'll really appreciate this album. Aysha Amani has a great soulful voice and serious attitude giving the songs a hip-hop edge. Highlights on the album include 'Easy', the gentle 'I'm Leaving You', the warm buzz of 'Memories' and slow groove 'Love Addiction'.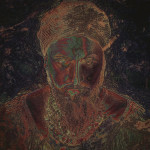 Damian Lazarus & the Ancient Moons
Message from the Other Side
Acclaimed DJ Damian Lazarus is back with his second album of original material, he's also got 13 mix albums under his belt. This is epic and beautiful, a gorgeous mash-up of different styles. Epic strings, weird bleeps, soulful vocals and gentle house beats – it sound like an odd combination but it works so well. 'Vermillion' is a laid back house track, but then suddenly the next song 'Amber Palace' is a psychedelic world music moment, later 'We Will Return' is a subtle club anthem. It's an intriguingly interesting album.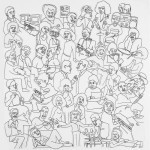 Romare
Projections
Released on the ever reliable Ninja Tunes label this album is a fantastic collection of dance tunes sampling soulful vocals that would sound great on the dance floor or listen to it through headphones while lying in a beanbag. Opening up with the Nina Simone sampling 'Nina's Charm' this album has 12 great tunes. 'Jimmy's Lament' features trip-hop beats, tinkling pianos and blurry vocal grabs, while 'Loverman' is more upfront and hypnotic sound matched with a blues cry of 'Baby, Baby, Baby'. Closing track 'La Petite Mort' is a minor opus of dub beats and woozy vocals.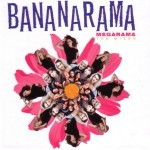 Bananarama
Megarama – The Mixes
Can you ever have too much Bananarama? A few years back they reissued all of Bananarama's early albums with additional b-sides, mixes and unreleased tracks. Keren and Sara were fairly vocally unhappy about the barrel scraping.
Now here's another collection featuring 3 CDs with 36 tracks, 14 of them previously unreleased and while this is clearly a collection for the uber-fan, it's got some interesting moments.
I Heard a Rumour (Corporation of Bananarama) gives the track a whole new musical bed while retaining the vocals, it becomes a '80s acid house track with a piano rift. Also in a similar vein, 'Na Na Na Hey Hey (Kiss Him Goodbye) (The '88 Acid Remix) sounds like S-Express. The 'House Dub' version of 'Love in the First Degree' is filled with serious bass and chopped up vocals.
Later semi-hit 'Movin' On' has the previously unreleased 'Snappin Mix' which has a great extended intro, while the 'Thumpin' Mix' gives a more pop take on the tune.  Stock, Aitken, Waterman's first 12inch remix of 'Venus' was rejected but here it is – and it's not bad. 'Trippin' on Your Love' (The Loveable Love-Dove Caper) sees Farley and Heller take the track into a truly psychedelic space.
If you'd like to relive the '80s (and a little bit of the '90s) you can't go wrong with three CD's of Banananarama remixes. Oddly, at first glance the album has an almost identical cover to Dannii Minogue's 'Greatest Hits' compilation.
Graeme Watson