New podcast looks into transgender deaths in Australia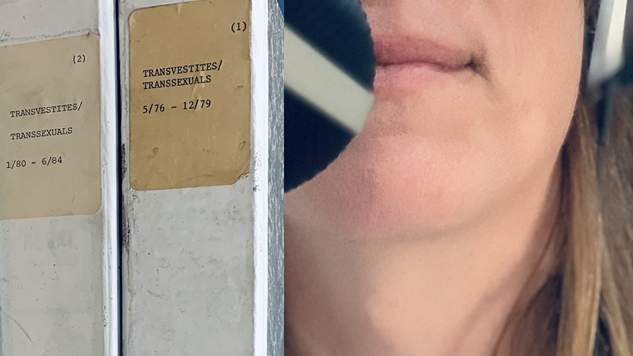 This week the world marked Transgender Day of Remembrance for the 20th time. An annual event that highlights the alarmingly high frequency at which transgender women are murdered around the globe.
Since it's launch in 1999 the event has grown from a small gathering in the USA to a global movement which both memorializes those killed, and draws attention to inequality.
While the list of women killed each year is always shockingly long, the number of women killed in Australia is almost non-existent. This year Australia regrettably had a name to add to the list.

In September 25 year old Mhelody Bruno was killed in the NSW town of Wagga Wagga. She had been visiting Australia from The Philippines and was just one week short of returning home. A 31 year-old man, who was known to the victim, has been charged with manslaughter.
While trans and gender diverse people make up one of the most disadvantaged communities in Australia, experiencing some of the worst statistics for violence, homelessness, sexual violence, unemployment and mental health issues — there are very few homicides or violent deaths.
A new podcast published by the Gender Centre in New South Wales looks deeper into the issue. Hosted by Eloise Brook, this 6-part series sets out to find the missing transgender dead of Australia, asking the central question: is Australia really a safer place for transgender women, or are we just not good at recording their deaths?
Eloise Brook spoke to Graeme Watson and Yan Benoit on RTRFM's All Things Queer this week to discuss Transgender Day of Remembrance and the new podcast series.
"It's not that we're a more safe place." Brook said. "It's got to do with the bureaucracy and record keeping around people's deaths.
Brook says there are most likely many cases where trans and gender diverse people have died unexpectedly but their families have chosen to have them remembered and buried as their birth gender. In some cases families may not have even been aware that their loved one lived their life as a different gender.
Take a listen to the interview.
Head to The Gender Centre to listen to the Counting the Dead podcast series.
Graeme Watson
---