New Research: Gay men using HIV self-testing follow up results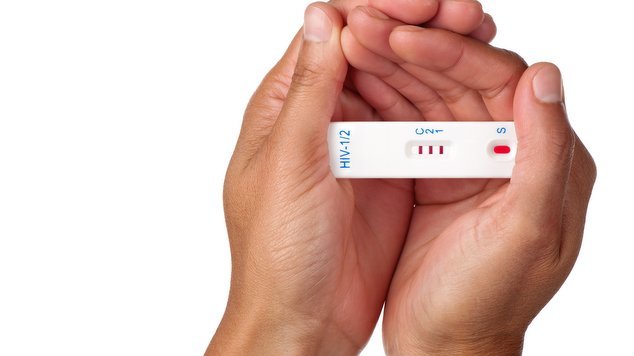 A new study in the USA has found that gay men who use self-administered rapid HIV tests follow up positive results with confirmatory testing. When self administered testing was introduced one of the main concerns was people would not take the next step in the treatment process.
Encouraging people who are at risk of acquiring HIV to test regularly has become one of the guiding principles in the battle to reduce the number of people contracting the virus.
The introduction of rapid testing, where results are available within 10 minutes, has allowed for a greater number of people to be tested for the virus.
Previously a week-long wait was required before results could be known, and the long waiting period often put many people off getting testing. Additionally, the number of appointments a person needs to get testing is halved, giving health clinics and doctors greater capacity to see more clients.
Overseas, self-administered rapid testing kits are available, allowing people to test themselves for the virus in their own home and at their own convenience.
One of the concerns about self-administered testing has been that it creates a scenario where people do not have immediate access to counselling services, and medical professionals who would help people move on to treatment options.
A study in the USA, published in Sexually Transmitted Diseases  has found that gay men who utilise self-administered rapid testing do follow up with medical professionals.
Staff at the New York City Department of Health and Mental Hygiene attempt to contact and offer partner services to all people newly diagnosed with HIV.
The team's work includes contacting recent sexual partners of the newly diagnosed individuals and offering them HIV testing.
During interviews with newly diagnosed people, information on their HIV testing history is collected, including data on the previous use of self-testing.
While the staff have no data on people who might test positive and take no action, they were able to see that those clients they did meet, were making contact with health professionals.
Between January 2013 and August 2016, 8032 individuals were interviewed, of whom 127 (2%) reported having previously used an HIV self-test. Two-thirds of this cohort had had a reactive result during self-testing, one-third had had a negative result.
Of those who had found a positive result, 89% had follow up with laboratory based testing within one month. Correspondingly people who received a negative result when self-testing where much less likely to follow up with a laboratory test, with only 39% of this group getting further testing.
The study has found that people who administer self-tests were engaging with treatment services much quicker than those people who discovered that they were HIV positive through other testing pathways. 91% of people who had used a self-testing kit linked to HIV treatment services within three months of their confirmatory HIV diagnosis, compared to 81% of people who had not used self-testing.
The researchers also found that the cost of self-testing kits was prohibitive to many people from lower socio-economic areas. In the USA the kits cost around USD$40.
Self-testing is not currently available in Australia and the self-testing products have not been approved by Australia's Therapeutic Goods Administration for use by individuals. They have however been approved for us by 'point of care' professionals.
The Australian Federation of AIDS Organisatons (AFAO) have previously said they are hopefully that self-testing for HIV will be approved for use in Australia in the future. Home testing kits can be bought online and the AFAO has some suggestions on what people should consider when purchasing the products.
Back in 2013, Andrew Burry from the WA AIDS Council spoke to OUTinPerth about his concerns over self-administered rapid testing, but said there could be a use for the methodology in regional and remote parts of Western Australia.
"What worries me is that if you buy a site unseen product and you don't know what standard its meeting and you don't know how to interpret the results and you don't know what to do if you think you've got a positive result," Burry said.
Burry highlighted that professional services have significant support services for someone who is newly diagnosed and research had shown that the WA AIDS Council's M clinic provided a great deal of support to clients. Burry said he could however see a future role for home testing in remote and regional areas of the state.
"The absence of rapid testing it not a particular barrier in the Perth metro area, but what about the people who live a two hour drive away who don't test at all because they don't really have the opportunity to come to a testing site, or live in a small community where they don't really want to discuss anything with the local doctor.
"I don't like to call it home testing, I like to call it 'self-ministered testing', and there's a place for self-ministered testing if it's supported effectively." Burry said.
Justin Manuel, Manager of the M Clinic, told OUTinPerth getting people engage with a HIV treatment plan was not the only area of concern when it came to using rapid and self-administered testing. One of the disadvantages of self-testing for HIV is that it didn't allow for other sexually transmitted infections to detected.
"The other main concern is that rapid HIV testing misses early HIV infections, where people are most infective. This can give a false sense of security. Standard serology is still the gold standard for testing.
"Also, it means syphilis, gonorrhoea and chlamydia testing will not be completed. These are the most common infections detected on testing."
Manuel also raised concern about the US study, noting that the amount of time between people discovering they were HIV and engaging with medical professionals was greater than health professionals currently recommend.
A trial of self-administered testing is currently bring run in Queensland. The research being conducted by Queensland Positive People and the University of Queensland with a focus on approving accessibility for people in remote and regional areas.
Read more about the US study at AIDS Map.com, rapid HIV testing for men is available at the M-Clinic.  
---
Support OUTinPerth
Thanks for reading OUTinPerth. We can only create LGBTIQA+ focused media with your help.
If you can help support our work, please consider assisting us through a one-off contribution to our GoFundMe campaign, or a regular contribution through our Patreon appeal.