It's no longer a rumour – Will and Grace, Jack and Karen are back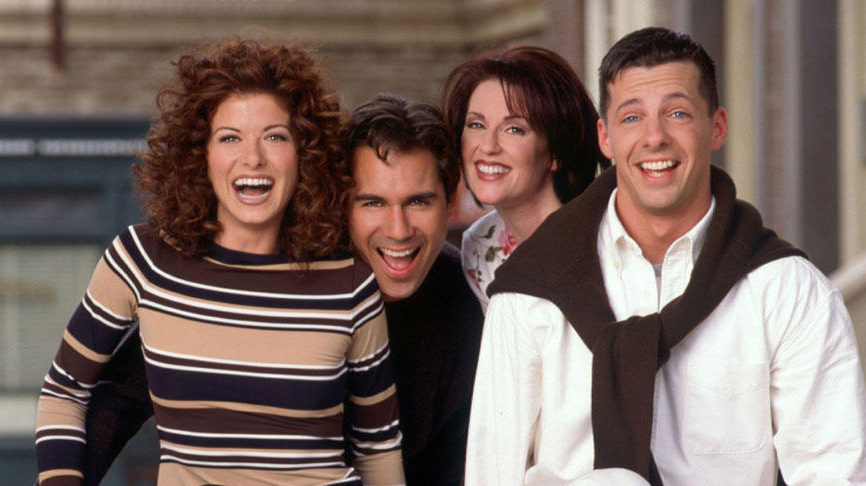 After months of speculation the official announcement has arrived, Will and Grace will be back on our TV screens in 2017.
NBC has ordered ten new episodes of the show and all four stars have signed up to return. Network boss Robert Greenblatt said the show was groundbreaking for it's clever combination of social issues and hilarious entertainment.
"This groundbreaking series for everything from gay rights to social and political commentary — all disguised as a high-speed train of witty pop culture — is coming back where it belongs," the NBC Entertainment chairman said.
Greenblatt said the network began speaking to the show's creators Max Mutchnick and David Kohan late last year.
"We started talking with Mutchnick and Kohan about producing new episodes right after they shot the secret reunion show back in September, and the fact that all four of the original stars were excited about getting back into production is a testament to the joyful experience they had doing nearly 200 episodes for eight seasons," the NBC Entertainment president said.
"Few things cut through the clutter these days, especially in comedy, and 'Will and Grace' is one of the best."
Last year the foursome of Will Truman, Grace Adler, Karen Walker and (Just) Jack McFarland reunited for a 10 minute online special which was in support of US Presidential candidate Hillary Clinton.
When we last left the foursome in 2006 the final episode showed how the characters aged into their fifties and revived their friendship when Will and Grace's children fell in love and got married.
The reunion will likely see a rush of celebrities vying to be part of the iconic series. During it's eight year run the show featured many iconic entertainers.
OIP Staff