OPINION | Brian Greig: Keep the pressure on LGBTIQA+ law reform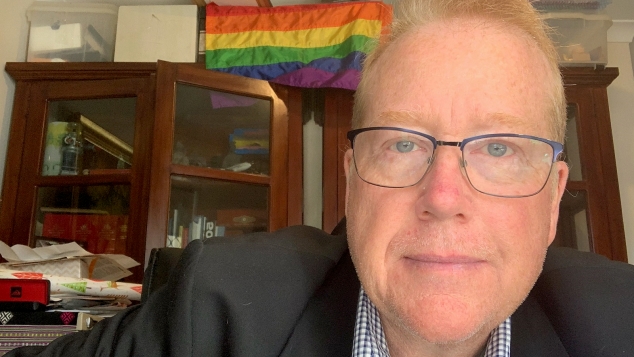 OPINION
If our community keeps up the pressure on the Cook Government it will stumble ahead with some LGBTIQA+ reforms this term despite their claim to the contrary. However, be alert to the traps.
Here's the top 10 issues we need to look out for as we push Labor to keep its promises:
1.) SURROGACY: The Government has been tinkering with surrogacy laws for several years. It may want to finish this off. This reform is vitally important for a number of people but shouldn't be trumpeted as a substitute for reforms that will affect far more people.
2.) NOT JUST EXISTING TEACHERS: Protecting LGBTIQA+ teachers in faith schools is critical. But this issue is not just about protecting existing (employed) teachers, but stopping schools from refusing to hire them. We must demand full protections, such as exist in Victoria and Tasmania. If the state allows faith schools to refuse to hire LGBTIQA+ teachers the problem is not fixed, it just gets worse.
3.) NOT JUST FAITH SCHOOLS: It's not just about faith schools. There are many publicly funded church organisations that provide services to the community including aged care, employment providers, charities and crisis accommodation. These organisations can and do discriminate against LGBTIQA+ staff and volunteers. This must be banned for exactly the same principle as applies to protecting teachers. Other states ban such discrimination. We should too.
4.) FEDERAL NONSENSE: Attorney General Quigley keeps saying he must wait for the federal inquiry into faith schools before acting locally. This is completely untrue. Every time his office makes this claim – call them out.
5.) ANTI-ABUSE LAWS MUST BE EFFECTIVE: Laws against abuse must not be restricted simply to "incitement to hatred." This is a very high bar and would not protect our community from most of the abuse we receive.  By contrast, Tasmania's laws in this area are 25 years old and the most effective in the country. Tassie laws allow complaints against written and verbal material which "humiliates, intimidates, insults or ridicules" another person. In itself, the process of conciliation to address complaints has proved effective, especially for LGBTIQA+ people and people with disabilities. We must insist on the same standard in WA.
6.) BIRTH CERTIFICATES: The abolition of the Gender Reassignment Board has long been promised but never delivered. But fixing up identity documents for trans and gender diverse people can be so much better if we look to Victoria and Tasmania for their approaches. In Tasmania, for example, for four years it has been possible to remove gender from birth certificates, including for parents who don't want gender recorded on their child's birth certificate. The government still keeps a record on its register, but there is no requirement on the birth certificate itself. We must insist on the same benchmark.
7.) CONVERSION BAN MUST INCLUDE CHURCHES: LGBTIQA+ Conversion Practices are cruel and damaging. They must be abolished. But the trap here is that around 90 per cent of "conversions" take place in religious settings. Only about 10 per cent are found in medical settings. Religious conservatives will fight hard to retain the right to conduct conversion sessions and "prayer therapy" and to question the gender identity of young people  – which they claim is religious freedom. The government must not allow this. Only a total ban will protect LGBTIQA+ people from this trauma. Dressing it up as "religious freedom" must be called out for what it is: a license to abuse.
8.) INCLUSIVE SCHOOLS: Victoria and Tasmania (which has a Liberal Government), both fund the Inclusive Schools program to train teachers in the support and care of LGBTIQA+ students. WA Labor stopped its funding here. It must be reinstated, but not as a substitute for law reform.
9.) FRIENDLY FIRE: At every election, those LGBTIQA+ people who protect and defend the Labor Party try to smother any protest or criticism of their party. They insist on lobby groups being muted and conciliatory. Mostly this comes from a misguided belief that simply electing Labor Governments will fix everything. It clearly doesn't. Only targeted protest will jolt Labor into policy action.
10.) EXCUSES: The McGowan/Cook Government keeps trotting out endless excuses about why law reform has been delayed. None are valid. Reforming the Equal Opportunity Act has been discussed since 2002. Labor has had two decades to form policy and draft legislation. Just.Equal met with Attorney General Quigley in 2016 to discuss this along with abolishing the Gender Reassignment Board and banning conversion practices. We met again in 2021 with members of Rainbow Futures and the Premier's Chief of Staff.
Labor has been in government for six years, has a huge majority and controls both houses of parliament. Blaming Covid disruption is pathetic, given that during the same period Victoria's parliament passed the world's most comprehensive prohibition on conversion practices, and banned faith schools from victimising LGBTIAQ+ teachers and students. There are no excuses for delay. None.
Brian Greig is the Western Australian spokesperson for LGBTIQA+ advocacy group Just.Equal Australia.

---

You can support our work by subscribing to our Patreon
or contributing to our GoFundMe campaign.