LGBTIQA+ rights groups accuse A-G Quigley of voicing "misinformation"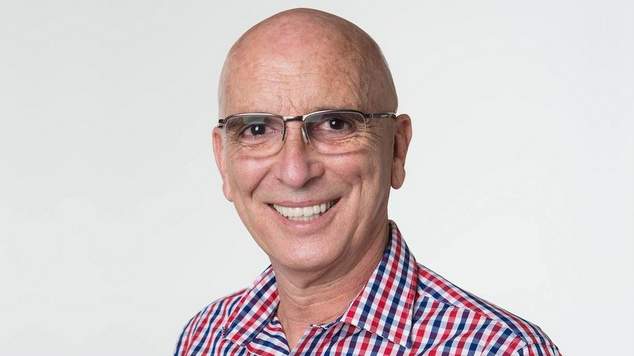 National LGBTIQA+ lobby group, Just.Equal Australia, and former Tasmanian Anti Discrimination Commissioner, Dr Robin Banks, have called on Western Australia's Attorney General to cease his "misinformation" on anti-discrimination laws.
State Attorney General, John Quigley (pictured above), has repeatedly said the delay in advancing legislation to protect LGBTI teachers and students in faith schools is because he is waiting on the Australian Law Reform Commission (ALRC) inquiry into this issue, and the federal government's response, before proceeding locally.
WA spokesperson for Just.Equal, Brian Greig, said this was "utter nonsense."
"The states and commonwealth have equal powers to legislate in this area. There is nothing to stop the WA government from bringing in its own laws to end this discrimination; it does not have to defer to Canberra.
"The commonwealth does not set benchmarks in this area or override existing state protections," Greig said.
Greig, a former Australian senator, accused the Attorney General of creating "convenient excuses" for political inaction and urged the Cook Government to "get on with it."
Brian Greig pointed out that the Queensland Government has committed to updating its anti-discrimination laws in relation to teachers by the end of this year and is not waiting on the commonwealth.
Former Tasmanian Antidiscrimination Commissioner, Dr Robin Banks, said Tasmania, Victoria, the ACT and the Northern Territory, had all passed laws to protect LGBTI teachers and students, while Queensland protected students.
"In the case of Tasmania, which has the nation's strongest laws in this regard, this was done 25 years before the Albanese federal government proposed to address the issue in the fall-out of the Morrison Government's failed Religious Discrimination Bill back in 2022.
"Any response from the federal government in 2024 into the ALRC recommendations due out later this year will have no impact on existing or proposed state-based laws in this area.
"Any federal legislation to protect teachers and students is not expected for at least a year, if at all, and will merely provide limited commonwealth protections for LGBTI teachers and/or students in those states which have not passed their own laws." Dr Banks said.
"Currently, this would apply only in NSW, South Australia and WA.
"More importantly, states can introduce or already have existing anti-discrimination laws for teachers and students that are stronger and more comprehensive than Mr Albanese has flagged federally.
"There is nothing to stop the WA Government from passing its own laws now," Dr Banks said.
On Tuesday LGBTIQA+ rights Queer Liberation Boorloo will be holding a protest outside the WA parliament.
OUTinPerth approached the Attorney General for comment regarding the accusations. 
Graeme Watson 
---

You can support our work by subscribing to our Patreon
or contributing to our GoFundMe campaign.